Devotees seek divine blessings for Muslim Ummah
​First phase of Biswa Ijtema ends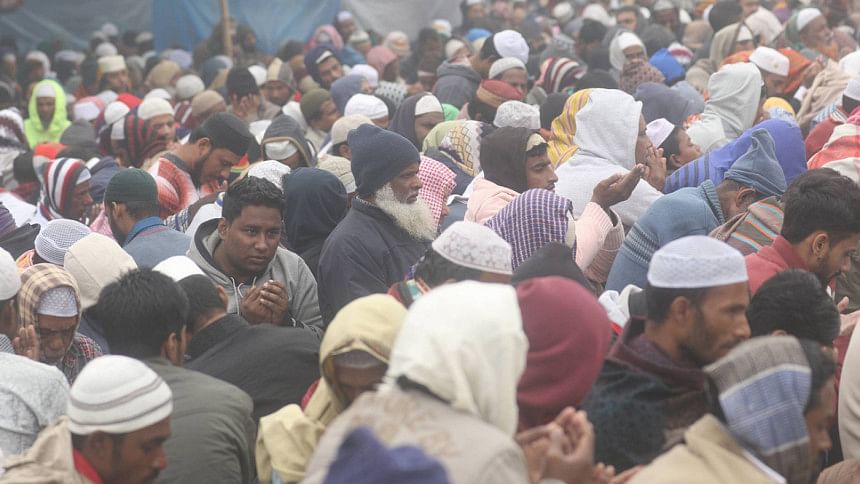 The first phase of Biswa Ijtema, the second largest Muslim congregation after the Hajj, concluded in Tongi of Gazipur today with Akheri Munajat seeking spiritual well-being and welfare of the Muslim Ummah.
The Imam of Kakrail Mosque Hafez Mohammad Zobayer conducted the munajat in Bangla, which began at 10:48am and continued for 28 minutes, our Gazipur correspondent reports quoting Giash Uddin, one of the organisers of the Ijtema.
Earlier in the morning, Mawlana Abdul Matin delivered a sermon on the importance of Islam based on the Quran and Hadith.
Ignoring cold weather, several million devotees, including foreigners from different countries, attended the Akheri Munajat on the Turag banks.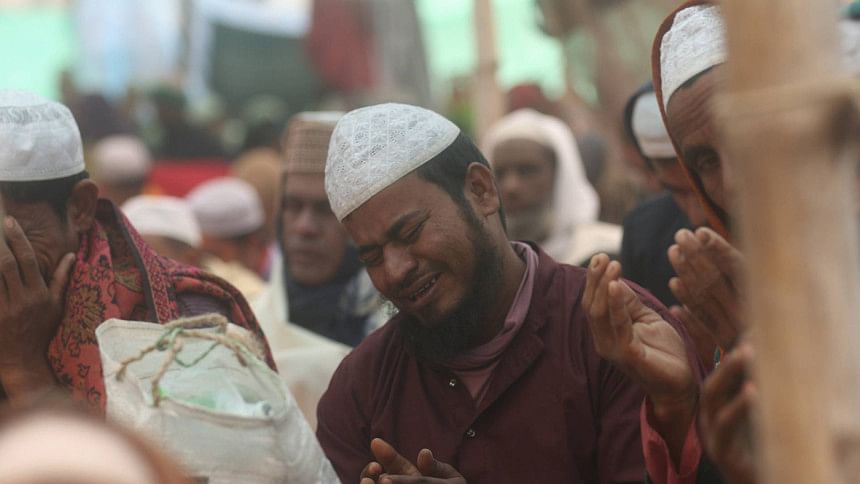 Besides, ten thousands of devotes from different places including Abdullahpur, Tongi railway Station and airport railway station, took part in the Munajat.
Thousands also participated in the prayer from far and wide as it was aired live on several television channels.
Religious scholars from home and abroad yesterday delivered sermons on Islamic philosophy in the light of the holy Quran and Hadith.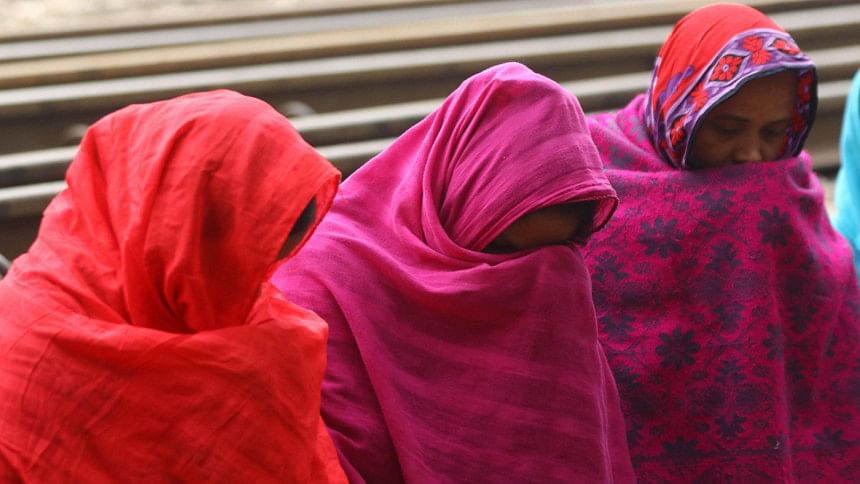 Security was beefed up ahead of today's Akheri Munajat.
Noted Islamic scholar and the top leader of Tabligh Jamaat Moulana Saad Kandhalvi, who had conducted the munajat in the last two years, was supposed to lead the munajat this year too but could not attend the Ijtema.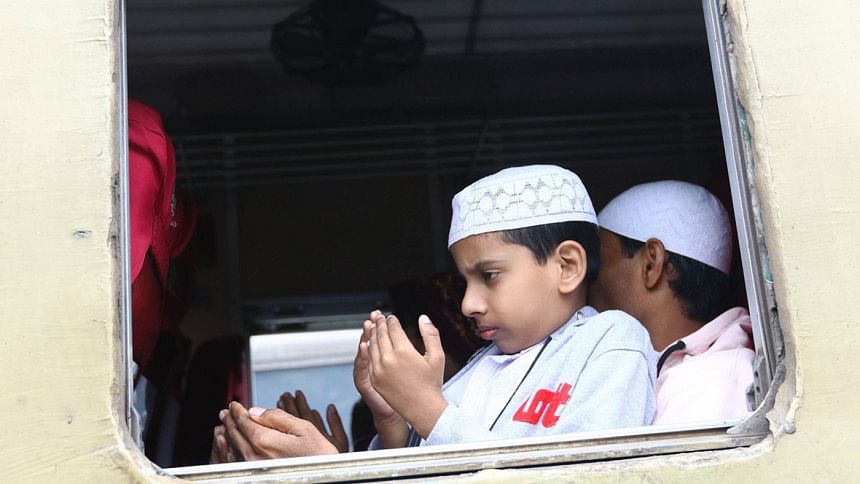 He returned to New Delhi yesterday in the face of protests by a section of Tabligh followers as they claimed were his "controversial comments about the Koran and Sunnah" to audiences in India.
The second phase of the Ijtema will begin on January 19 and conclude on January 21 with another Akheri Munajat.
Tabligh Jamaat has been organising Biswa Ijtema, also called the World Muslims' Congregation, every year since 1946. In 2011, the organisers split the congregation into two phases to deal with overcrowding, ensure better management and security.
Meanwhile, a woman devotee died of cold around near Biswa Ijtema ground at Abdullahpur in Tongi in the morning.
Khodeza Khatun, 60, who came there last night from Sherpur to join the Akheri Munajat, died 6:00am, said Ali Hossain Khan, officer-in-charge (OC) of Uttara West Police Station.