Biman hijacker was armed: CAAB chief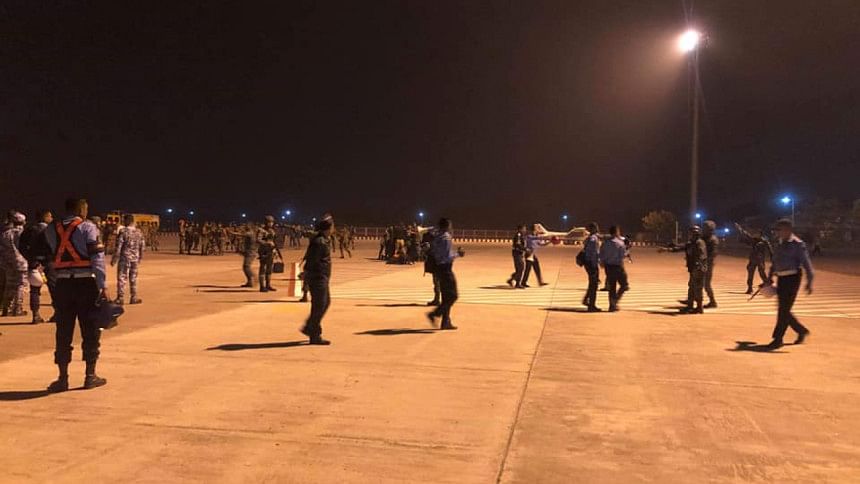 The hijacker apprehended at Chattogram's Shah Amanat International Airport was armed, Civil Aviation Authority of Bangladesh (CAAB) said.
CAAB Chairman Air Vice Marshal M Naim Hassan told the media in a post-operation briefing that the hijacker was a Bangladeshi and armed.
"The hijacker was apprehended around 7:25pm in an injured condition," he said. "So far we know, the man was Bangladeshi and was armed."
The hijacker caused the emergency landing of a Biman Bangladesh flight scheduled to fly for Dubai from Dhaka via Chattogram this evening.
All the 148 passengers were evacuated safely from the aircraft and the plane put under cordon. Reports of hijacking were denied initially.
Previously, Chowdhury M Ziaul Kabir, director of flight safety of Civil Aviation Authority of Bangladesh, told The Daily Star that the suspect was likely to be "mentally imbalanced".