Biman hijacker neutralised: Army
Ministry forms probe body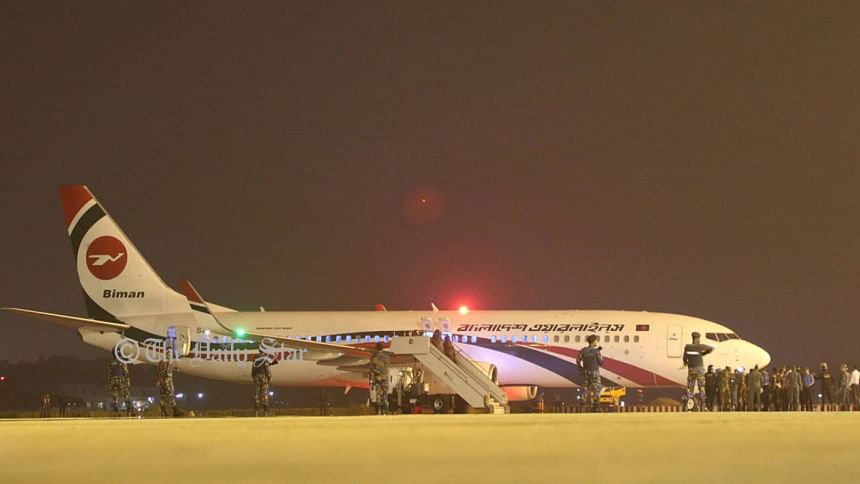 The alleged hijacker of a flight of Biman Bangladesh Airlines has been neutralised in military operation, Bangladesh Army said in a post-operation briefing.
Maj Gen Motiur Rahman, general commanding officer of Chattogram, confirmed the casualty at Shah Amanat International airport this evening.
"We didn't have the chance to negotiate. Our commandos had to act swiftly. He was initially injured and later died," he said in the briefing.
"The attacker, about 25 years of age, took an attacking position. There was no other way out," he said, "Bangladesh Navy tried to negotiate with him."
According to what he said, the suspect, who has been identified as Mahadi, had a pistol with him and he wanted to talk to Prime Minister Sheikh Hasina.
No one else was injured during our operation, he told the media.
Probe body formed
A three-member investigation committee has been formed in connection to the alleged hijacking attempt of the Biman flight.

Jitendra Nath Sarkar, joint secretary of the Civil Aviation and Tourism Ministry, will lead the probe body which was formed by the directive of the minister, said in a press release tonight.