A 'mentally imbalanced' man with a gun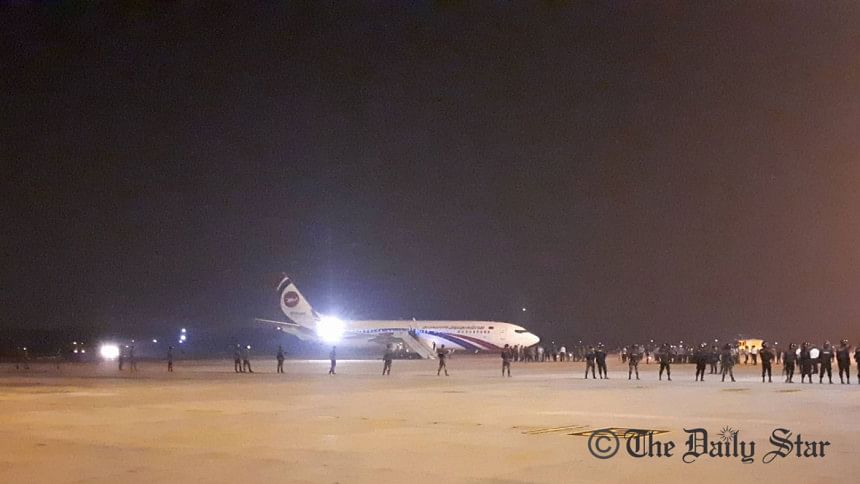 The "hijacker" who was killed in military operation this evening was "mentally imbalanced", according to what several officials have said.
Primarily, according to Bangladesh Army, the hijacker claimed himself as Mahadi, a youth around 25 years of age; and was wielding a pistol.
Civil Aviation Authority of Bangladesh (CAAB) Chairman Air Vice Marshal M Naim Hassan said in a briefing that he appeared "mentally imbalanced" to the pilot of the aircraft.
"The pilot of the plane informed that the man appeared to be mentally imbalanced," he said in a briefing after the "hijacker" was apprehended in Chattogram.
Previously, Chowdhury M Ziaul Kabir, director of flight safety at CAAB, told The Daily Star that the suspect could be a "mentally imbalanced" man.
He was finally neutralised in a commando operation.
According to what Maj Gen Motiur Rahman, GOC at Chattogram, told a post-operation press briefing that Mahadi wanted to talk to Prime Minister Sheikh Hasina and his wife.