Allegation against Tureen Afroz found true: Law minister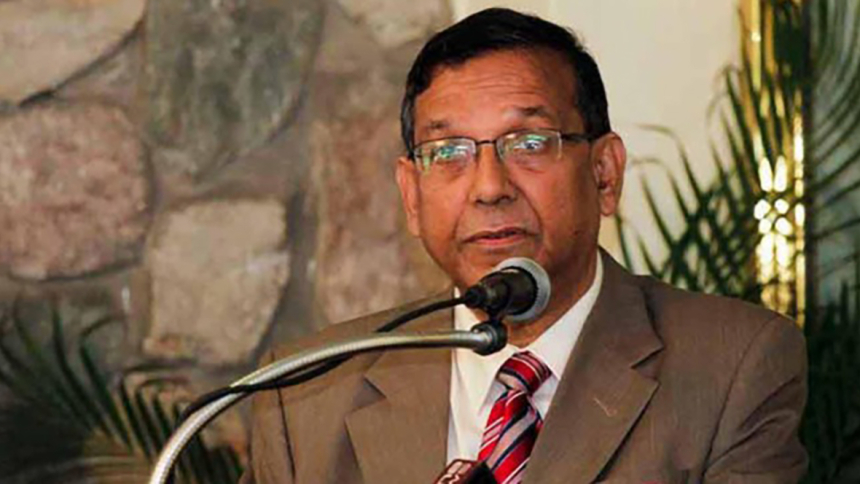 Law Minister Anisul Huq today said there was a serious allegation against Tureen Afroz of abusing her position as a prosecutor of the International Crimes Tribunal.
"Allegation against Tureen Afroz of meeting an accused of a war crimes case secretly has been found true. Besides, she made an objectionable and irresponsible comment while discussing important and confidential matter of the particular war crimes case against the accused," the law minister said while talking to The Daily Star.
The minister said an in-house inquiry committee has conducted an investigation into the allegation against Tureen Afroz.
Replying to a question, Anisul said the committee did not feel necessary to communicate with Tureen Afroz for the probe.
The minister, however, did not say details about the allegation and findings of the inquiry.           
Earlier in the day, the law ministry removed Tureen Afroz from the post of the prosecutor of ICT for "breaching discipline and professional conduct and committing serious misconduct".
The chief prosecutor's office of the ICT in May last year requested the law ministry to launch an investigation against prosecutor Tureen Afroz over the alleged meeting held secretly with former acting director general of NSI, Oahidul Haque, an accused of crimes against humanity committed during the Liberation War, at a hotel in Dhaka.
Oahidul recorded the conversation between him and Tureen. The investigation agency and prosecution got a copy of the conversation.
On April 25, 2018, the ICT-1 sent Oahidul to jail in a case filed for allegedly committing crimes during the Liberation War in 1971.