Some aggrieved journalists publish negative news over NID services: law minister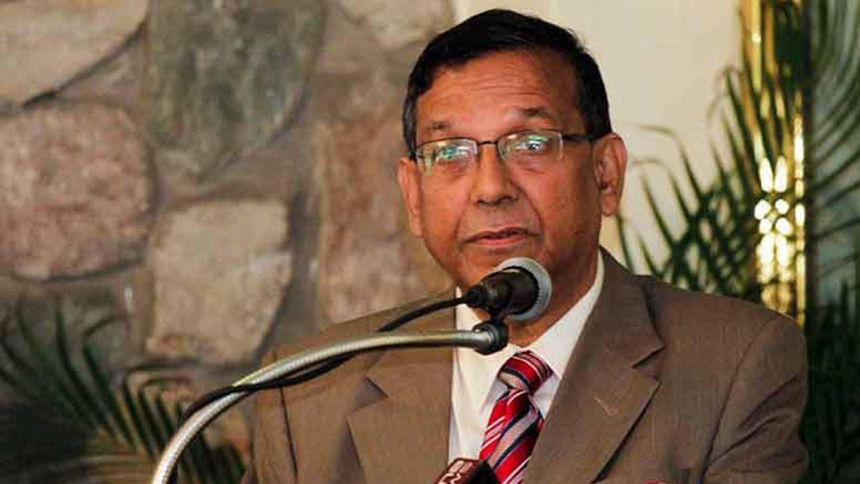 Some "aggrieved" journalists publish "incorrect" news over public hassles while availing services regarding national identity card, Law Minister Anisul Huq informed the parliament today.
Anisul Huq, in-charge of the Election Commission Secretariat in the House, in reply to a question from a lawmaker, said there are some mistakes in the NID cards due to lack of required number of skilled and technical manpower as per the demand.
Most of the mistakes are spelling mistakes, he said.
The minister said application for amendment/correction on NID cards needed to be disposed of within 30 working days. But if the application includes proper documents, disposal of applications happen within five/six days.
He made the comments as lawmaker Mozaffar Hossain complained about the services.
Anisul said Election Commission gives the chance of amendment to the mistakes in line with laws and regulation but many have not taken the opportunity during that period due to their ignorance.
So, wrong information is still on the NID cards, he added.
However, the demands made in the application seeking corrections are in many cases "unreasonable and unrealistic".
As a result, submission of proper document, investigation and re-investigation are needed to dispose of these applications, which cause delay and make the application disposal process complicated.
For this reason, some "aggrieved" journalists publish various reports about the services which are not completely true, Anisul said.