Decision on ICT prosecutor Tureen Afroz soon: Anisul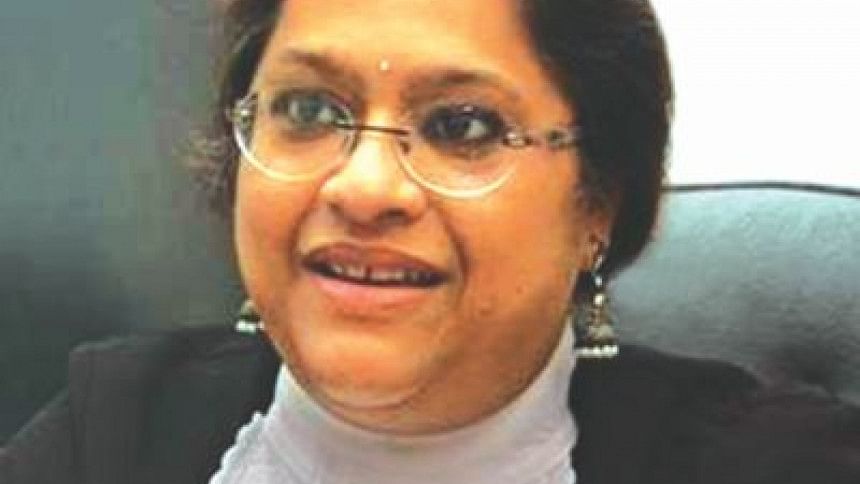 The government is examining the allegation against International Crimes Tribunal's prosecutor Barrister Tureen Afroz of holding a secret meeting with a war crime accused and a decision might be taken to this effect within this month, Law Minister Anisul Huq said today.
"The allegation which has been raised against her (Tureen Afroz) is very serious. The post she has been holding also very important. Therefore, no emotional decision can be taken on this issue. But, it's better to take such decisions quickly. A decision may be taken on this issue [about Tureen Afroz) within a reasonable time or within this month," he said.
The law minister said this while talking to reporters while distributing cars among some district judges at the secretariat premises in Dhaka.
Law Secretary ASSM Zahirul Haque Dulal, law ministry's Joint Secretaries Golam Sarwar and Bikash Kumar Saha, among others, were present on the occasion.
The chief prosecutor's office of the ICT has last month requested the law ministry to launch an investigation against prosecutor Tureen Afroz over alleged meeting held secretly with former acting director general of NSI, Oahidul Haque, an accused of crimes against humanity committed during the Liberation War, at a hotel in Dhaka.
Oahidul recorded the conversation between him and Tureen. The investigation agency and prosecution got a copy of the conversation.
On April 25, the ICT-1 sent Oahidul to jail in a case filed for allegedly committing crimes during the Liberation War in 1971.
Meanwhile, Tureen, on her social media account, said that an 'over curious' newspaper published confusing information about her which went viral on social media.
"I still hold the post of prosecutor of International Crimes Tribunal. None has suspended me," she said.
"According to the International Crimes Tribunal's Act, a prosecutor has jurisdiction to work as an investigation officer. So I have the right to investigate any case. And various strategies need to be taken to investigate things. So I can take any necessary strategy for the sake of investigation," Tureen said.
"So far what I've done at the International Crimes Tribunal, the higher authorities were informed. Since the matter is being investigated, for the sake of proper investigation, I don't want to make any comment. After the investigation, I will share my opinion with all," she added.