Tureen Afroz withdrawn from all ICT cases
Allegation of holding secret meeting with war crimes accused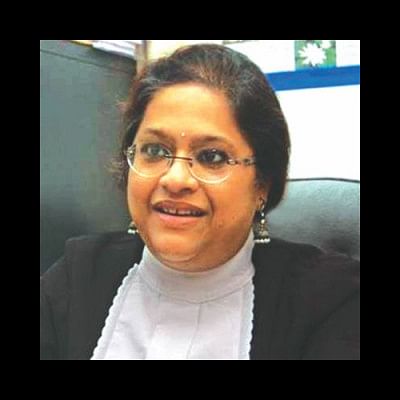 The chief prosecutor's office of International Crimes Tribunal has requested the law ministry to launch an investigation against prosecutor Tureen Afroz over alleged meeting held secretly with an accused of crimes against humanity committed during the Liberation War.
Earlier, the chief prosecutor's office withdrew Tureen -- who earned much acclaim for her performance in dealing with the war crimes cases -- from all cases and asked the prosecutor to submit all documents. 
In a letter, signed by Chief Prosecutor Ghulam Arief Tipoo, it is said that Tureen held a meeting with war crimes accused and former acting director general of NSI, Oahidul Haque, at a hotel.
Oahidul recorded the conversation between him and Tureen. The investigation agency and prosecution got a copy of the conversation.
On April 25, the ICT-1 sent Oahidul to jail in a case filed for allegedly committing crimes during the Liberation War in 1971.
Contacted, Law Minister Anisul Huq said he got a file from Chief Prosecutor's office. "It relates to certain matters regarding Prosecutor Tureen Afroz. It will be handled through due process," he said, adding that he would take the next course of action after returning from Geneva.
Meanwhile, Tureen, on her social media account, said that an 'over curious' newspaper published confusing information about her which went viral on social media.
"I still hold the post of prosecutor of International Crimes Tribunal. None has suspended me," she said.
"According to the International Crimes Tribunal's Act, a prosecutor has jurisdiction to work as an investigation officer. So I have the right to investigate any case. And various strategies need to be taken to investigate things. So I can take any necessary strategy for the sake of investigation," Tureen said.
"So far what I've done at the International Crimes Tribunal, the higher authorities were informed. Since the matter is being investigated, for the sake of proper investigation, I don't want to make any comment. After the investigation, I will share my opinion with all," she added.