War Crimes evidence found against 9 Gaibandha men
The investigation agency of the International Crimes Tribunal (ICT) today said that it found evidence against nine Gaibandha men over their involvement in crimes committed during the Liberation War in 1971.
All the nine were involved with Razakar Bahini and committed crimes including killing, rape, abduction, confinement and torture during the nine-month war.
The agency's Coordinator Abdul Hannan Khan and Co- coordinator Sanaul Huq revealed the information at a press conference at its Dhanmondi office today.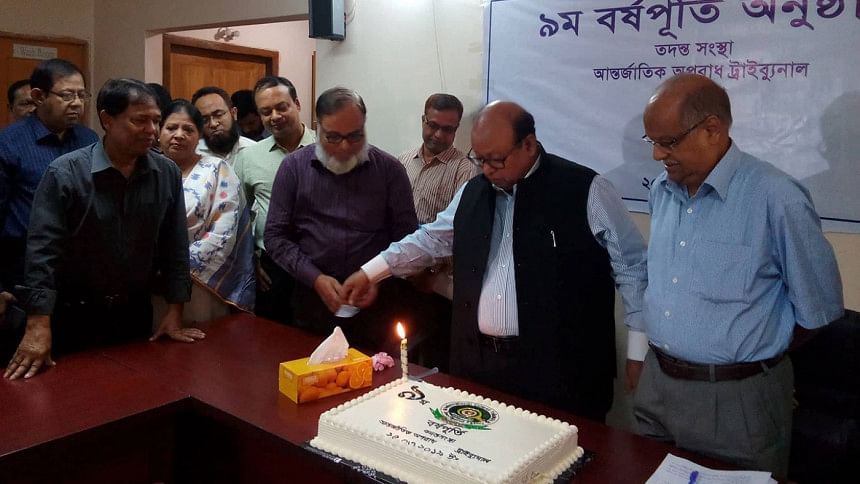 All the accused -- Mofajjal Huq Pradhan, 82, Abdul Karim, 63, Sharif Uddin, 64, Shamsul Islam Khan, 64, Sekandar Ali, 66, Ismail Hosen, 70, Akram Pradhan, 68, Hafizar Rahman, 64, and Abdul Mannan, 64, -- are from Gobindaganj upazila of Gaibandha district.
Among them, Sharifuddin, Shamsul Islam and Abdul Mannan are absconding while the six others are in police custody.
The agency will hand over the report to the chief prosecutor office today.
Meanwhile, the agency celebrated its ninth founding anniversary by cutting a cake at its office today.