Barguna murder: Accused Rifat Farazi remanded after arrest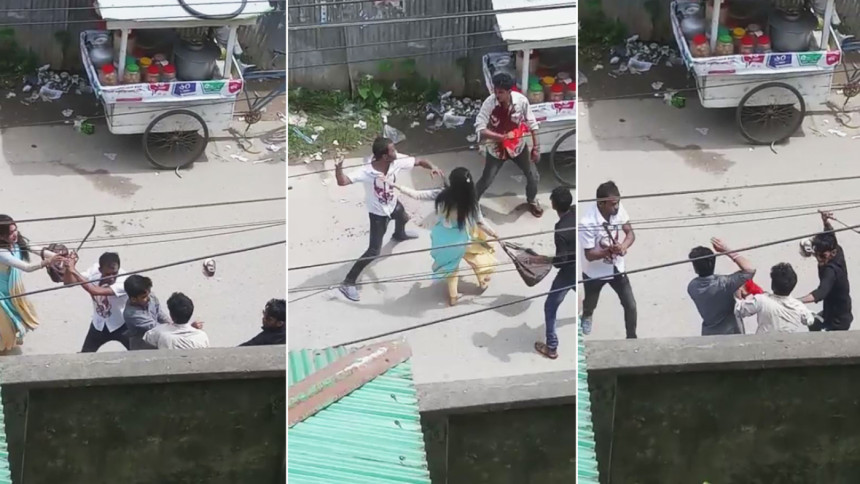 Rifat Farazi, one of the key accused who hacked Barguna youth Rifat Sharif to death in front of his wife in broad daylight, was arrested early today, a day after prime suspect Nayan Bond was killed in a "gunfight".
On information, police arrested him from Barguna around 2:30am, Deputy Inspector General (DIG) of Police (Barishal Range) Md Shafiqul Islam said at a press conference in the morning.
The DIG refused to give any details for the sake of investigation, our Jhalakathi correspondent reports.
A court in Barguna placed Farazi on a seven-day remand after police produced him with a 10-day remand prayer this afternoon, the correspondent said.
With the latest arrest, a total of nine people have so far been arrested in Rifat Sharif murder case.
Rifat Farazi, a close accomplice of Sabbir Hossain Nayan alias Nayan Bond, allegedly took part in the hacking of Rifat Sharif. Earlier, Abir Mahmud Hossain, officer-in-charge of Barguna Police Station told The Daily Star that he has been accused in at least four drug and mugging cases as well.
According to locals, Farazi, nephew of Barguna Zila Parishad Chairman Md Delwar Hossain, leads a gang involved in narcotics trade, mugging and other crimes in the town.
Nayan was killed in a 'gunfight' between his accomplices and police in Barguna early yesterday when his cohorts started firing towards the police officials who raided Purbo Burirchar area around 4:15am on information that Nayan was staying there.
HOW WAS RIFAT SHARIF KILLED?
On June 26, Nayan and Rifat Farazi, along with some others, attacked 25-year-old Rifat Sharif, an internet service provider, with sharp weapons in front of Barguna Government College in front of his wife.
A video clip of the barbaric attack, probably captured on a mobile phone, went viral on social media triggering public outrage, with many condemning the bystanders for not coming forward to save Rifat. His wife Ayesha alone desperately tried to save her husband from the attackers but in vain.
Fatally injured Rifat was taken to Barishal Sher-E-Bangla Medical College Hospital (BSMCH) where doctors declared him dead.
Later at night, the victim's father filed a murder case with Barguna Sadar Police Station, accusing 12 people including Nayan and Farazi.