3 held over Barguna youth murder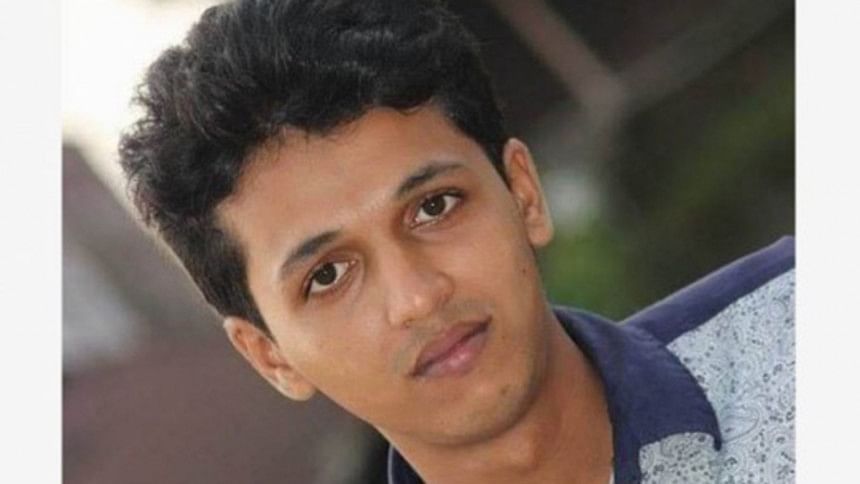 Police today claimed to have arrested three people in connection with a case filed over the brutal murder of Rifat Sharif in front of his wife in broad daylight in Barguna yesterday.
The arrestees are identified as Chandan, Hasan and Nazmul Ahsan, our Barishal correspondent reports quoting Maruf Hossain, superintendent of police in Barguna.
Among the arrestees, Chandan and Hasan are listed criminals and accused in several other cases, the SP said.
In a drive, police also arrested Nazmul Ahsan after identifying him based on the video footage of the gruesome murder, he added.
The case was filed against 12 people including three arrestees with Barguna Sadar Police Station last night.
Police are engaged in conducting drives in and around the area to arrest the rest of the accused in connection with the murder, the police official said.
Criminals attacked Rifat, 25, with sharp weapons in broad daylight in front of Barguna Government College yesterday while his wife was desperately trying to save him.
The entire incident, which was captured possibly on a mobile phone, shows the attack on the youth in Barguna town in front of Barguna Government College around 10:30am yesterday, where Rifat went to drop-off his wife.
Footage of the incident went viral on social media yesterday.
Immediately after the attack, locals had taken Rifat to Barishal Sher-E-Bangla Medical College Hospital (BSMCH).  Later, he was later pronounced dead.
Rifat was the only son of Abdul Halim of Boro Lobongola village in Burirchar union under Barguna sadar upazila.
Afterwards, locals and eyewitnesses identified the assailants as Nayan and Rifat Farajee. Both were engaged in various crimes such as drug dealing and mugging.
Police sources said Rifat had previous enmity with Nayan.
Meanwhile today, students of Barguna Government College formed a human chain near their college in protest against the murder and demanding justice over the killing. Later, they blockaded a road near Barguna Press Club.