MRP: Dhaka seeks 2yr deadline extension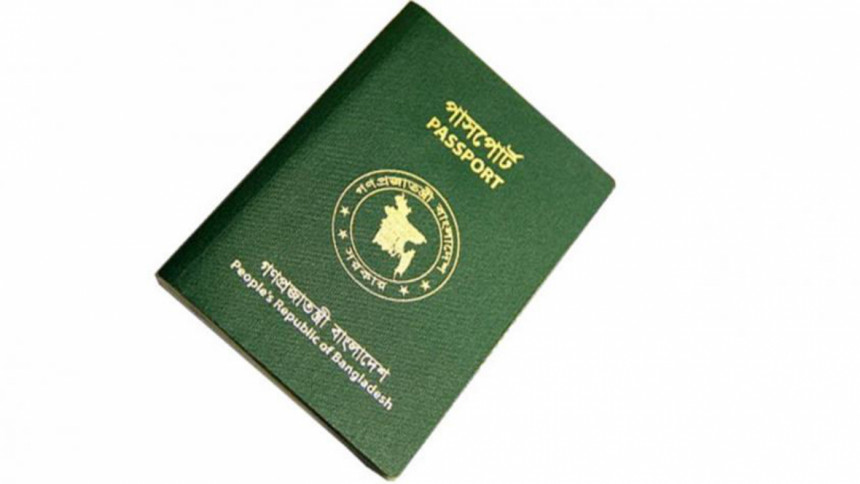 The government has officially requested the International Civil Aviation Organisation (ICAO) to extend its deadline by two years for issuing Machine Readable Passport (MRP) for Bangladeshi nationals who are still carrying handwritten passports in different countries across the world.
The Department of Immigration and Passport (DIP) under the home ministry made the request on November 22, only two days before the deadline to phase out all hand-written passports and replace those with the MRPs.
The government acted at the fag end of the deadline, although the media over the past one year has been reporting that a large number of Bangladeshis would be missed out of MRP.
As per the foreign ministry data, over 11 lakh expatriate Bangladeshis are yet to get the MRPs.
Ministry of Civil Aviation and Tourism had earlier urged the home ministry to apply to the ICAO for extending time for the Bangladeshis but the home minister did not take any initiative, according to an official of civil aviation ministry.
Home Minister Asaduzzman Khan repeatedly said the citizens not having MRPs after the deadline will not face any problem.
The request may not bring any good result for Bangladesh as ICAO has no such authority to extend the deadline. ICAO says countries failing to convert all the manual passports into MRP will have to resolve the matter bilaterally.
In this backdrop, the foreign ministry has issued directive to several Bangladeshi missions abroad to talk to the respective countries to allow Bangladeshis with handwritten passports for two more years.
"Bangladesh missions have been asked to let the countries know about Bangladesh government's application to ICAO regarding extension of time by two years," State Minister for Foreign Affairs Shahriar Alam told reporters today.
He claimed that some foreign countries have already assured Bangladesh government of allowing its nationals with handwritten passports.
Ministry of Civil Aviation and Tourism forwarded DIP's application to the ICAO, AHM Ziaul Haque told The Daily Star.
He said the DIP in its application wrote that only two lakh expatriate Bangladeshis did not get the MRPs in time.