Garment workers clash with cops in N'ganj
Block Adamjee-Shimrail road for 5 hrs over arrears; 35 injured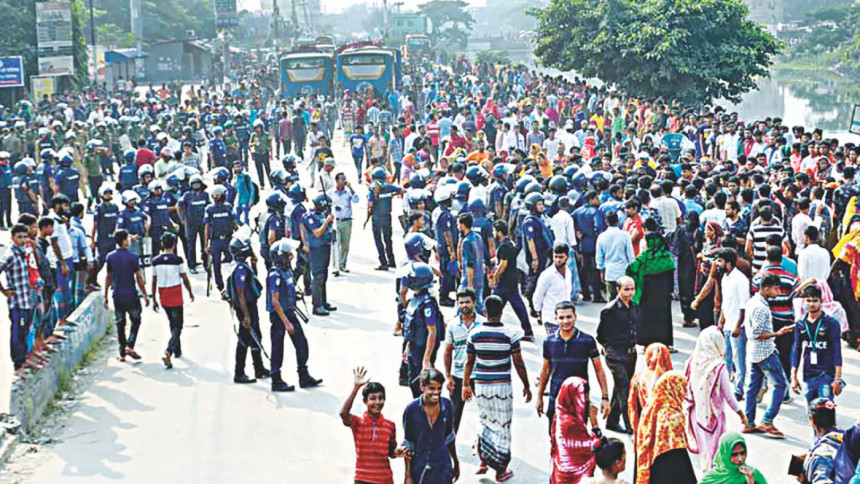 At least 35 people, including 10 policemen, were injured as police and workers of a closed readymade garment factory clashed at Adamjee EPZ in Narayanganj city yesterday.
Several hundred former workers of Swad Garments factory blocked Narayanganj-Adamjee-Shimrail Road in front of the EPZ main gate for over five hours from 7:00am, demanding their arrears.
Police said the clash ensued when the demonstrators were asked to withdraw their blockade. To bring the situation under control, police fired rubber bullets and lobbed teargas canisters and charged truncheons on the agitators.
During the clash, eight vehicles were vandalised and a lorry was set on fire.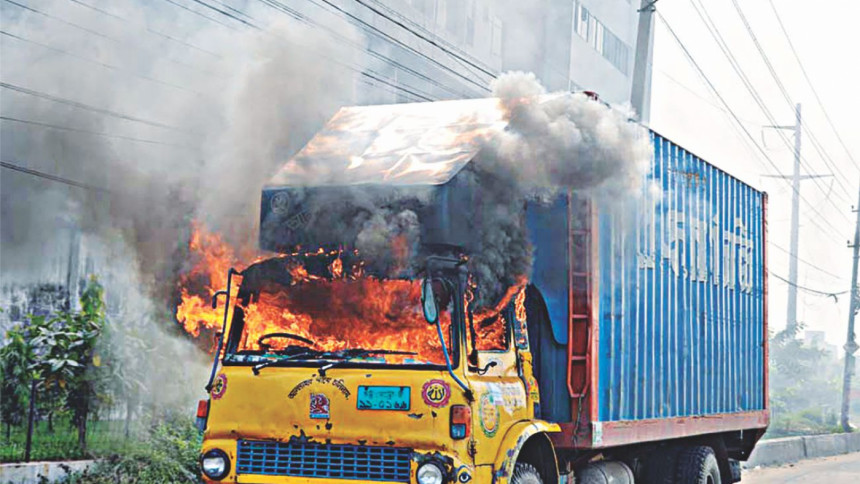 The workers said the export-oriented Swad Garments factory, where around 3,500 people worked, had been sold and it was closed on September 21.
The workers started demonstration the following day, demanding their arrears. They stopped their agitation after the factory authorities assured them of paying their dues yesterday.
As the workers did not get their dues, they started demonstration. 
The workers withdrew their demonstration around 12:30pm when the Bangladesh Export Processing Zones Authority (BEPZA) on behalf of the garment factory assured them of paying their dues on November 15.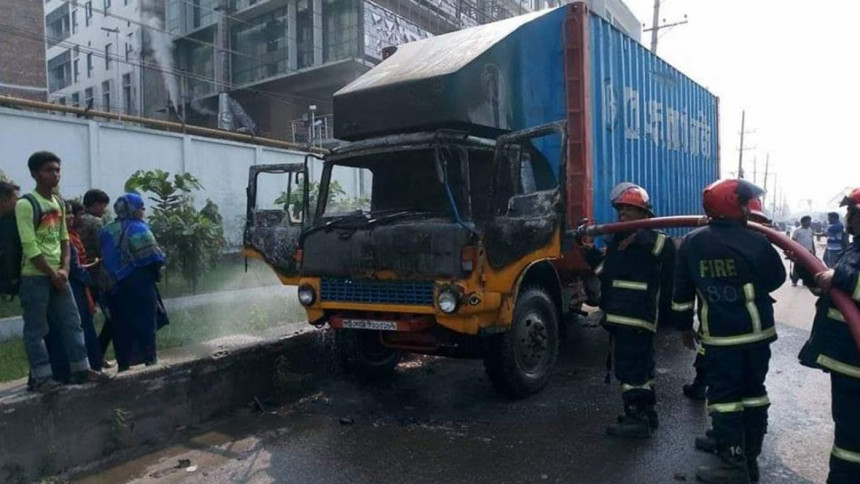 Nasrin Akter, BEPZA deputy manager (industrial relations), said the Bangladesh-Kuwait joint venture garment factory had recently been sold to a Bangladeshi company. As no agreement had yet been signed with the company over paying the workers' dues, it was not possible to pay their arrears yesterday.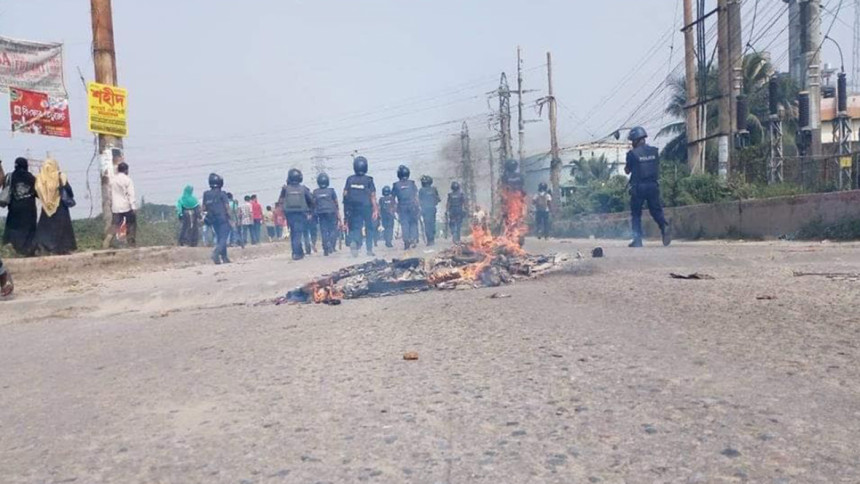 Citing a notice of Miah Imdadul Haque, managing director of Swad Garments factory, the BEPZA official said the arrears would be paid on November 15. 
Jahidur Rahman, superintendent of Narayanganj industrial police-4, said the workers took position on the road around 7:00am, halting vehicular movement. When police tried to remove them, they threw brick chunks at them. Police then fired rubber bullets and lobbed teargas canisters to bring the situation under control.
The injured workers took treatment at a local hospital, while the wounded policemen took first aid.
Police detained three workers for interrogation.