Bangladesh Navy gets 2 submarines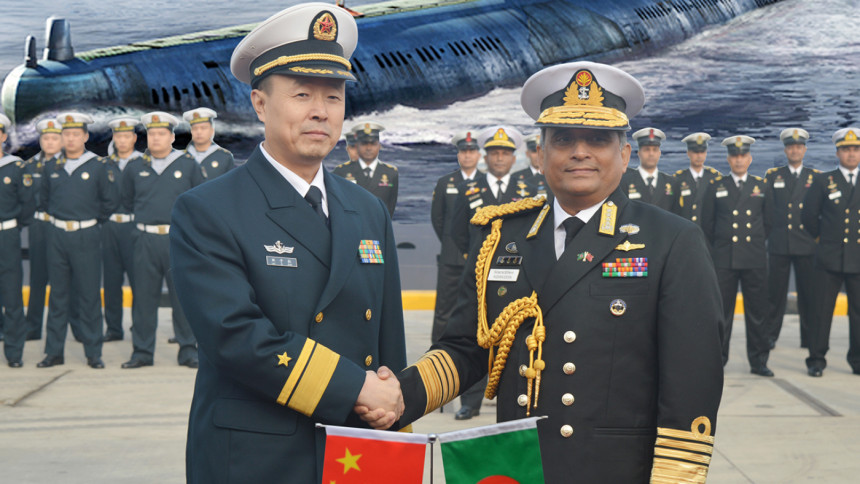 In order to further intensify surveillance in the Bay and enhance the force's combat capability, Bangladesh Navy today added two submarines in its fleet for the first time in the history.
"With the inclusion of the submarines Bangladesh Navy started journey as the three dimensional force," Chief of Naval Staff Admiral Mohammad Nizamuddin Ahmed said at the handing over ceremony of the submarines at Liaonan shipyard Dalian state, China.
Rear Admiral Liu Zizhu on behalf of the Chinese government handed over the submarines to Ahmed in presence of senior naval officials of both the countries.
The navy chief thanked the Chinese naval force for modernising the submarines and providing related trainings to the Bangladesh Navy personnel.
In the meantime, Navy personnel of both the countries have completed sea-trial and real training to run the submarines, according to an ISPR news release.   
Both the submarines are 76 meters in length and 7.6 meters wide and are comprised with torpedo and mines which are capable of attacking both warships and submarines of the enemy side.
The two Type 035 submarines will soon reach Bangladesh and will be added to the naval fleet in the beginning of next year as BNS Nabojatra and BNS Joyjatra.
Contacted, former Navy Chief Vice Admiral Zahir Uddin Ahmed, who initiated the process to add submarines with the force, said, "Today Bangladesh Navy got completeness. It is the beginning to start as the three dimensional force with the inclusion of the submarines."
With the inclusion of the submarines, Bangladesh Navy's capacity in the bay will increase a lot and the country's maritime boundary would be more secured than before, he told The Daily Star. He said the force now must concentrate on developing capacity for the proper use of the submarines by creating a special wing for it.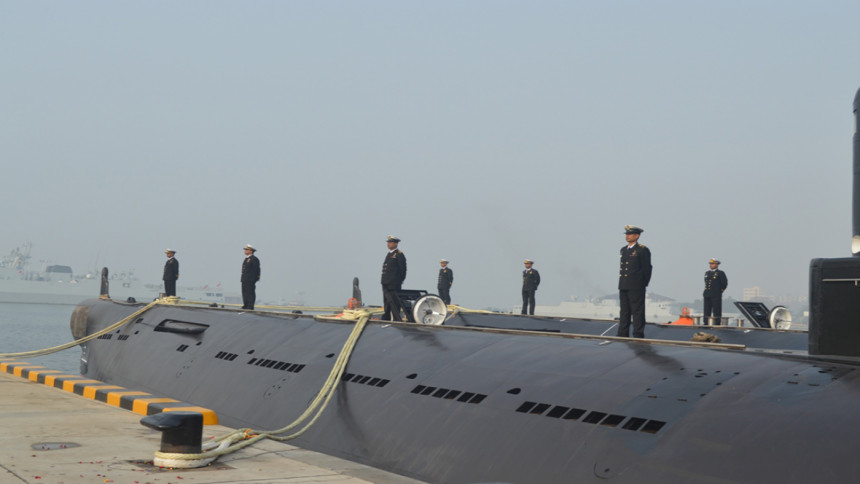 The former navy chief also said, "Amidst many limitations we are advancing, keeping in mind Forces' Goal-2030. We hope that we will be able to develop a balanced naval force in the next 10 years."
Both he and the incumbent navy chief expressed deep gratitude to Prime Minister Sheikh Hasina for her bold initiative to modernise the navy by including submarines and other modern components to the force.
The prime minister in 2014 commissioned two frigates bought from China for the naval force. Several warships, patrol crafts and patrol aircrafts were also added to the navy in the last three years. 
Prime Minister Sheikh Hasina, last year, spoke of adding the two submarines to the arsenal, in an effort to turn Bangladesh Navy into a three-dimensional force.