Aug 17 series blast: 14 JMB militants jailed for 20yrs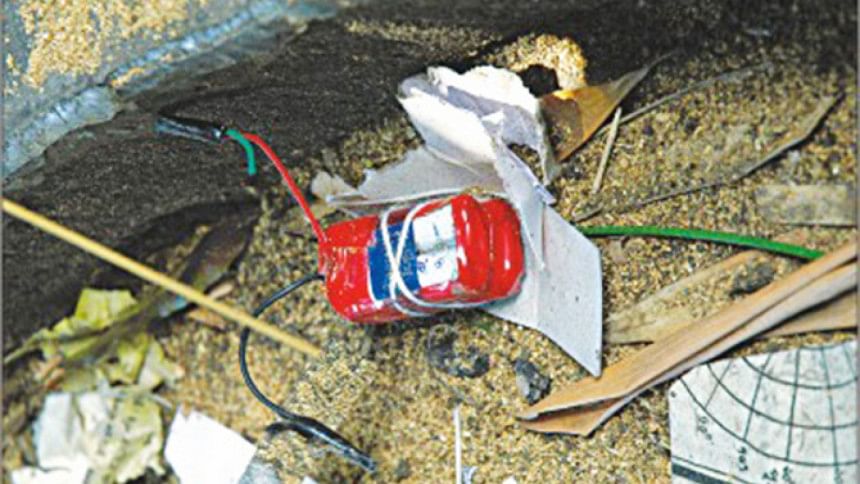 A Tangail court today sentenced 14 militants of banned outfit Jama'atul Mujahideen Bangladesh (JMB) to 20 years' imprisonment in August 17 series blast case in Tangail district 12 years ago.
First Additional District and Sessions Judge Abul Mansur Mia also fined each of the convicts Tk 30,000, reports our correspondent.
If they fail to pay the fine, they will have to serve three years more in jail, the court said.
The militants are: Amanullah, Arman Bin Azad, Abdullah Al Mamun, Habibur Rahman, Mizan, Abdul Ahad, Rustom, Tarik, Delwar Hossain, Yamin Mia, Shahidul Islam, Enayel Ullah, Rasel, and Abdullah Taslim.
Of them, Azad, Taslim, Tarik and Rasel were tried in absentia while the 10 others were produced before the court.
The banned militant outfit JMB on August 17 in 2005 simultaneously blasted bombs at a court premises and two other places in Tangail town. On that day, a time bomb went off in front of the five-star hotel in capital Dhaka, as part of the JMB's series bomb blast in 63 districts of the country.
Around 500 bombs went off at 300 locations in the 63 districts. The bombs exploded in half an hour from 11:30am. The JMB claimed responsibility for the blasts.