War trial verdict of 5 Moulvibazar accused tomorrow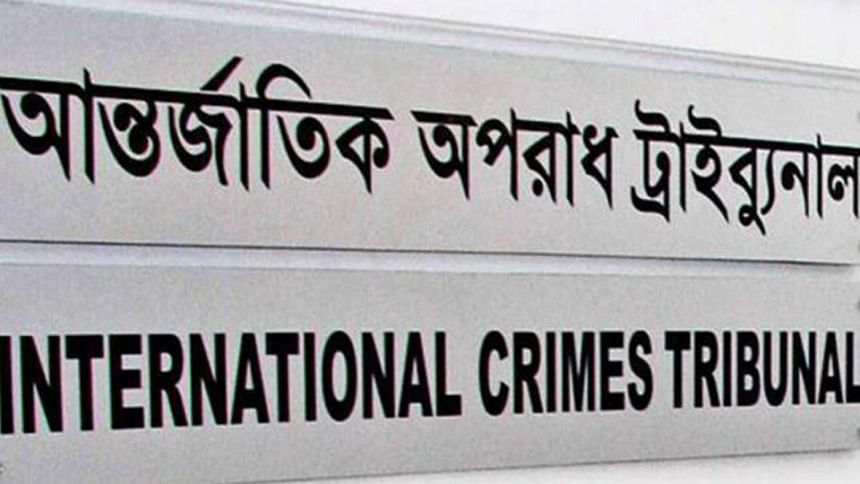 The International Crimes Tribunal-1 will deliver verdict tomorrow in a case filed against

five Moulvibazar men for allegedly committing crimes

during the Liberation War in 1971.
The three-member tribunal led by Justice Md Shahinur Islam today fixed the date 51 days after keeping the verdict waiting.
The tribunal, earlier on November 20, completed hearing of closing arguments from the prosecution and the defence.
The accused -- Yunus Ahmed, 71, Ujer Ahmed Chowdhury, 63, Samsul Hossain Tarafder, 65, Nesar Ali, 75, and Mobarak Mia, 66 -- are facing five charges. Of them, Yunus and Ujer are now in jail while the rest are on the run.
The prosecution pressed five charges against the accused on May 26 last year. They alleged that Samsul was an Al-Badr commander while the rest were members of the Razakar Bahini. The prosecution produced 15 witnesses along with documents proving the charges against the five.
CHARGES
The charges include the abduction, torture and killing of one Danu Mia; looting and torching of three houses; confinement of three people; abduction, confinement and torture of another three; and looting and torching of houses of one Harendra Bhattacharya between November 22 and December 5.
It also includes killing of one Jamini Mohan Dev; abduction, confinement and torture of three people on November 25; and abduction of four people including one Rasraj Bhattacharya on November 27.
The remaining are over the abduction and torture of four people and killing of two between November 29 and December 8; and an act of genocide through the killing of 14 Hindus on December 29.