BCL leader held for 'assaulting college teacher' in Pabna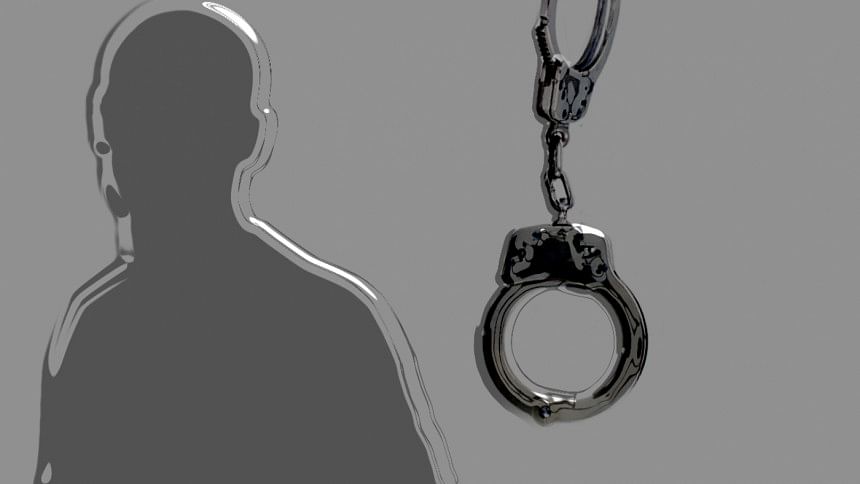 Police today arrested Bangladesh Chhatra League (BCL) president of Shahid Bulbul Government College unit for his alleged involvement in a case filed over assaulting a college teacher last week.
The arrested BCL leader is Shamshuddin Junnun, 26, our Pabna correspondent reports quoting Gautam Kumar Biswas, additional superintendent of police in the district.
Junnun has also been shown arrested in the case filed on charge of assaulting Masudur Rahman, a lecturer of Bangla department at the college, Gautam Kumar said.
The BCL leader was produced before a local court, which sent him to jail later, the police official added.
THE CASE AND CHARGES
BCL members Mohammad Sajal and Shafin Ahmed and some unnamed persons were made accused in the case filed by the College Principal SM Abdul Kuddus on Wednesday night.
However, Junnun's name was not mentioned in the case initially.
Soon after the filing of the case, Sajal and Shafin were arrested.
In a CCTV video footage, which went viral since the attack, a group of youths was seen pouncing, one of them kicking, on Masudur Rahman when he was leaving the campus on his motorbike.
Right before one of the youths kicked Masudur in the back, several others were seen punching him and issuing apparent threats.
The assault was decried immediately and caused social media outrage.
Later, the college unit BCL committee was dissolved.