Protect journalists from threats and aggression
Lack of accountability has emboldened Chhatra League to continue committing crimes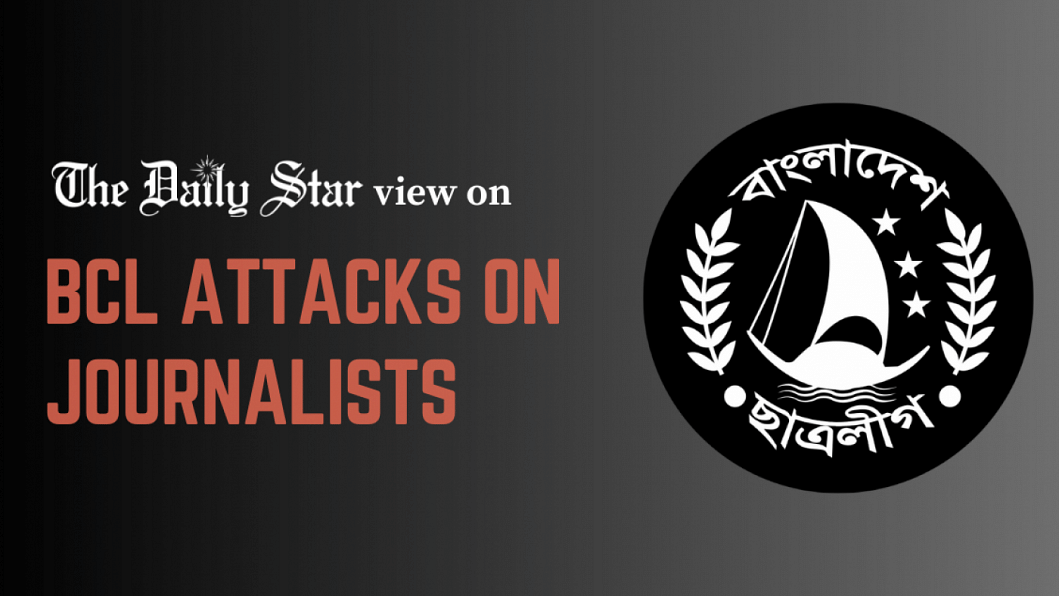 Journalism in Bangladesh has become an extremely dangerous profession. One of the biggest threats facing journalists at present is violence by ruling party affiliated men. The most recent case occurred in Patuakhali, where a group of Chhatra League activists assaulted a journalist apparently for publishing a report against their district unit president. They stopped him while he was on the road, verbally abused him, physically assaulted him and attempted to injure one of his eyes, and even threatened to cut off his limbs should he publish any such reports. Their sheer barbarity demonstrates the level of danger journalists are exposed to these days. Violence, however, is just one of the many threats journalists face.
The main reason why such individuals have become so audacious is the poor state of law and order. It has become common for the powerful to get away with just about anything, often without any legal repercussion. In fact, rather than being used to protect journalists – and people in general – the law is being used to harass them. Under such circumstances, can we really be surprised when such incidents take place?
Just a few days ago, another journalist was allegedly beaten up by BCL activists at Jahangirnagar University's Bangabandhu Sheikh Mujibur Rahman Hall, simply because they suspected he was filming them, when he did no such thing. But the fact that ruling party activists feel so embolden to attack journalists – as well as just about anyone – as their first instinct speaks volumes about how much leeway they have been afforded over the years.
Not only that, ruling party politicians themselves, rather than condemning or preventing such criminal conduct by their supporters, often come out and criticise the media for exposing it. And that just goes to show the lack of remorse they all feel in the face of gross violations of human rights. This cannot happen indefinitely. We call on Awami League leadership to reign in their activists. The law enforcement authorities also should take stern measures to prevent such attacks and project journalists.