Top posts in chhatra league: 30 may be new age bar before council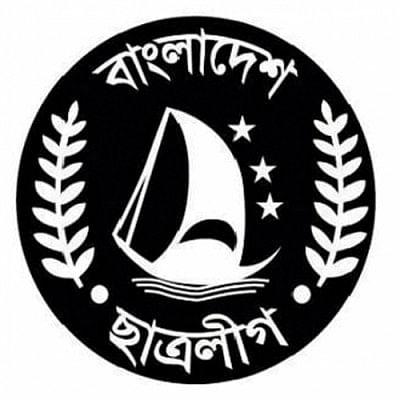 The age limit for the activists aspiring to get top positions in Bangladesh Chhatra League central committee is likely to be relaxed once again ahead of the biannual council of the pro-Awami League student body.
Two top AL leaders, who are in charge of overseeing Chhatra League, said they have proposed that a Chhatra League activist not over 30 years of age would become a leader.
BM Mozammel Haque, an organising secretary of the AL, told The Daily Star, "The proposal was sent to our party president for her consideration. She will make the final decision."
AL presidium member Jahangir Kabir Nanak echoed Mozammel's comment. 
In 1992, the age bar for Chhatra League members was set to 27 in the organisation charter. But before its 26th national council in 2006, Sheikh Hasina, AL president and also Chhatra League organisational chief, increased the limit to 29.
Ahead of the last council held in 2018, Hasina said a Chhatra League activist who is not over 29 years can become a member.
In 2020, the current Chhatra League leadership amended the charter according to Hasina's 2018 speech, raising the age limit to 29 from 27.
But the age bar is likely to be revised again this time.
According to the party insiders, the AL high-ups are considering three factors, upcoming national polls, delayed Chhatra League councils, and a stagnation in organisational activities during the pandemic, for changing the age limit.
"Since the organisational activities of Chhatra League remained stagnant during the Covid-19 pandemic, and the next national election is nearing, we the four leaders of Awami League [tasked with looking after BCL by the AL chief] and Awami League General Secretary Obaidul Quader proposed raising the age limit. The party chief will call the shots," said BM Mozammel.
Those who are leading the race in getting the top positions might be left out if the current age bar [29 years] remains.
The 30th Chhatra League national council is scheduled for tomorrow at the Suhrawardy Udyan. Hasina is expected to attend.
WHO ARE IN THE RACE
The aspirants for the top posts -- president and general secretary in Chhatra League -- are busy lobbying top AL leaders, gathering at Madhur Canteen to flaunt their presence and visiting the AL chief's Dhanmondi's political office to draw attention of AL leaders.
After Obaidul Quader slammed Chhatra League leaders for swarming the Dhanmondi office, Chhatra League men started visiting the party office on Bangabandhu Avenue.
Top AL leaders said they would consider a candidate's previous activities, especially during different crisis periods of the country and the party, family background, image, and knowledge-based activities.
According to reports, those who are ahead are Dhaka University Chhatra League General Secretary Saddam Hossain, central committee vice-presidents Rakib Hossain, Syed Arif Hossain and Khairul Hasan Akanda, Joint General Secretary Tahsan Ahmed Russel, and organising secretaries Barikul Islam Badhan, Sad Bin Kader Chowdhury, Sheikh Wali Asif Inan, and Sohanur Rahman Sohan.
Besides, central committee Training Affairs Secretary Haider Mohammad Jitu, Law Affairs Secretary Fuad Hossain Shahadat, Liberation War Affairs Secretary Mehedi Hasan Taposh, Joint General Secretary Arifuzzman Al Imran, Relief and Disaster Management Affairs Secretary Emran Jamadder, Deputy Social Services Affairs Secretary Tanbir Hasan Shaikat, Deputy Employment Affairs Secretary Khadimul Bashar Joy, Deputy Information and Technology Affairs Secretary Ehsan Ullah Piyal, Assistant Secretary SM Rakib Sirazy, and Employment Affairs Secretary Rony Muhammad are also in discussion.
The council was initially slated for December 3, but was later deferred to December 8 on the instructions of Chhatra League organisational chief Hasina.
But the date of the 30th Chhatra League national council was rescheduled again to tomorrow to "allow BNP's December 10 rally".
In its last council held on May 11, 2018, Hasina chose Rezwanul Haque Chowdhury Shovon and Golam Rabbani as Chhatra League president and general secretary.
On September 14, 2019, Al Nahean Khan Joy and Lekhak Bhattacharjee, who were then vice-president and joint general secretary respectively of that committee, were made acting Chhatra League president and general secretary after Shovon and Rabbani were removed from their posts for their controversial activities.
On January 4, 2020, Hasina gave the duo the full responsibility of Chhatra League.