Acting CJ finds mobile court scary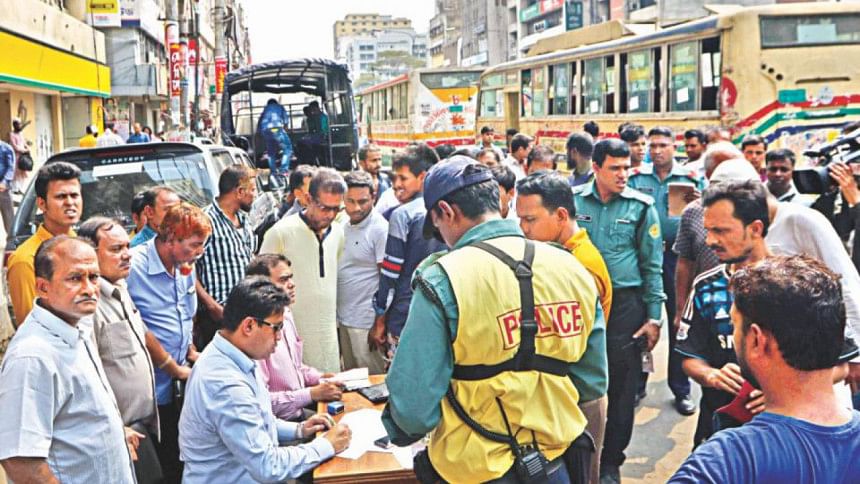 Acting Chief Justice Md Abdul Wahhab Miah today said he himself gets scared of the process in which the mobile court punishes people.
It is unconstitutional if any person is sentenced without any specific reason, Justice Wahhab said.
He came up with the remark while presiding over a five-member bench of the Appellate Division during hearing three appeals filed by the government against the HC verdict over the mobile court act.
Following three separate writ petitions, the High Court on May 11 last year declared unconstitutional the rules under which the executive magistrate run the mobile court.
The HC also observed that empowering executive magistrates with judicial powers is "a frontal attack on the independence of the judiciary and is violative of the theory of separation of powers".
Later, the government filed separate appeals with the SC challenging the HC verdict.
On November 2 last year, the Supreme Court extended the stay order on the HC verdict till December 6.
Today, the Appellate Division adjourned the hearing on the appeals till next Tuesday (January 9).