33 fishermen punished for defying Hilsa ban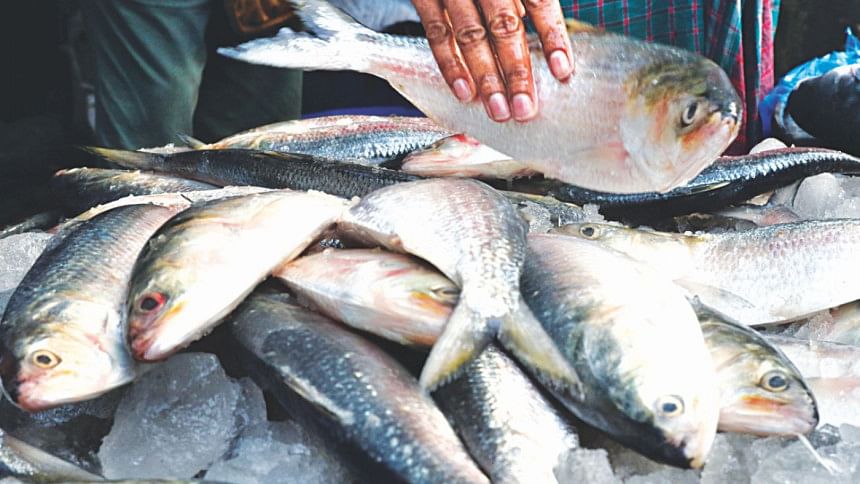 A mobile court in Bhola today jailed and fined 33 fishermen for catching hilsa from the Meghna and Tetulia rivers in the district defying a government ban.

Among the convicts, 25 fishermen were awarded one year jail each while eight others were fined.

Md Asaduzzaman, senior fisheries officer of sadar upazila, said the upazila fisheries department and coast guard men with the help of police in separate drives detained 33 fishermen from different places in Doulatkhan, Borhanudin and Sadar upazilas on Friday night and seized 13,000 meters current nets and 20 kgs hilsa.

Later, the fishermen were given punishment by a mobile court, led by executive magistrate Kamal Hossain, he added.

The seized current nets were burnt and the fish were distributed among poor people.