2 companies fined for selling sub-standard juice, medicines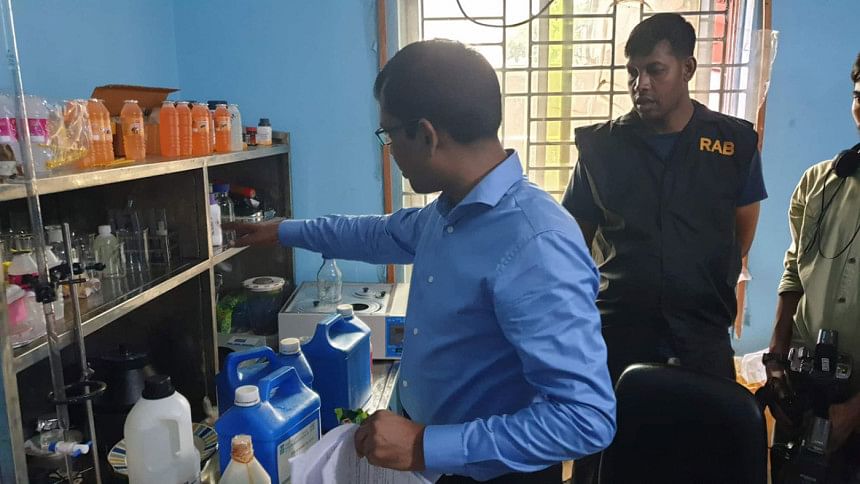 A mobile court has fined two companies Tk 800,000 for selling sub-standard products at Kodomtoli in Dhaka.
The court led by Rapid Action Battalion (Rab) Executive Magistrate Sarwoer Alam fined Prime Natural Food Product Tk 500,000 for making sub-standard fruit juice.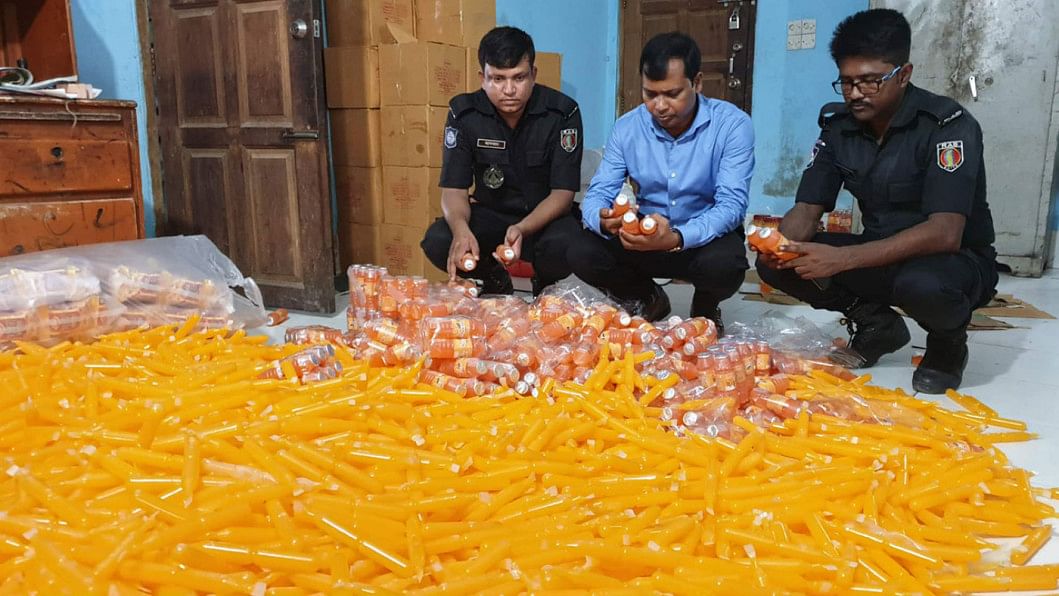 The company used to make fruit drinks without mixing any fruit, Rab Magistrate Sarwoer told The Daily Star.
Another company -- Youth Laboratories was fined Tk 3,00,000 for producing sub-standard unani medicines, he said adding that the company did it without maintaining any standard procedure or lab tests.
Such food items and medicines poses threat to people's health, he further said.