'Muri-chanachur', tea-coffee in OT!
Mobile court fines 3 private hospitals in Dhanmondi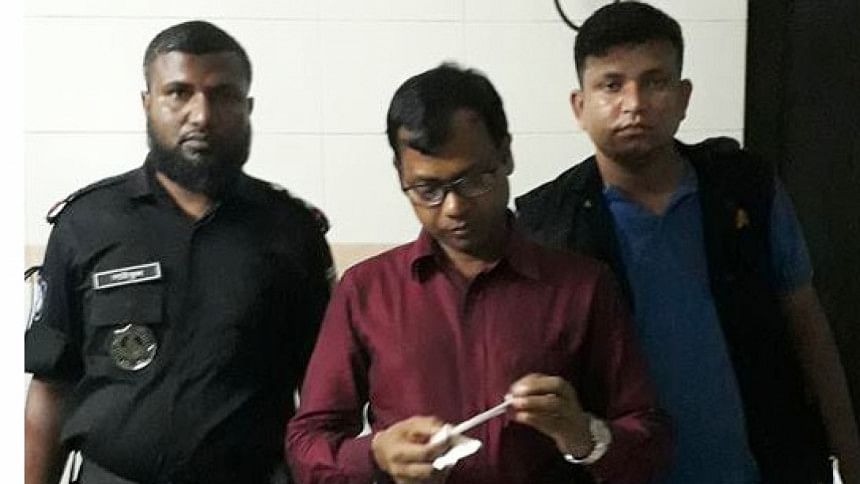 A mobile court on Thursday fined three private hospitals in Dhaka's Dhanmondi area a total of Tk 27 lakh for using outdated reagents and surgical items, and other irregularities – some of them eyebrow-raising.
The hospitals are: Panorama Hospital Ltd, Anwer Khan Modern Hospital Ltd, and Dhanmondi General and Kidney Hospital Ltd.
"In Panorama Hospital, we found muri (puffed rice), chanachur, sugar, tea, coffee, raw shrimp and sweetmeat at its operation theatre, which is unbelievable!" Executive Magistrate Sarower Alam told The Daily Star. He led the daylong mobile court of Rab-2 in association with Directorate General of Drug Administration (DGDA) and Directorate General of Health Services (DGHS).
Besides, the court found a huge amount of expired medicine, surgical items and saline there. The hospital was fined Tk 10 lakh, he added.
Anwer Khan Modern Hospital was fined Tk 8 lakh as the mobile court found some expired reagents in the hospital's pathology lab. The court also found some surgical equipment expired in 2015, he said.
During the drive, the court found expired medicine in the operation theatre of Dhanmondi General Hospital, which also takes excessive medical bills from patients and provides fake pathology and blood reports, said Sarwoer.
The hospital was fined Tk 9 lakh, he added.