'56.9pc women not in education, employment, training'
'77 to 87 pc of women's labour participation in economy remains unaccounted'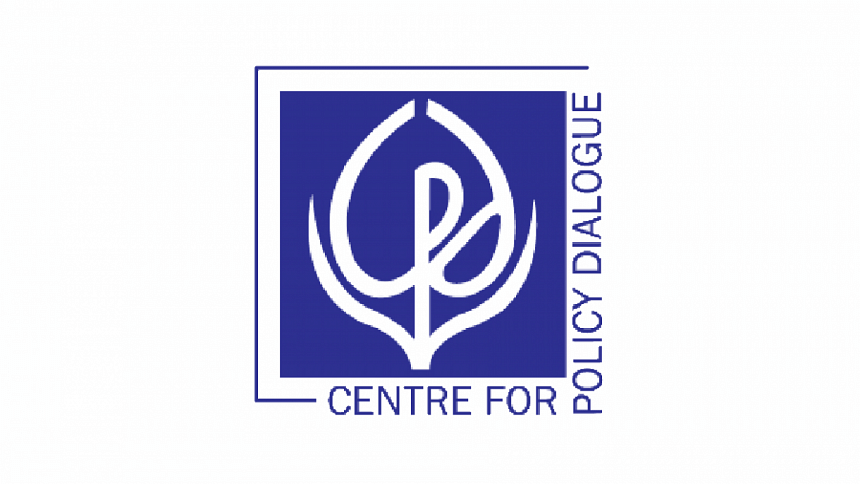 Centre for Policy Dialogue (CPD), a civil society think-tank, at a programme here on Wednesday said 56.9 percent of the country's women population with working age are not there in education, employment and training (NEET).
CPD revealed the information during a dialogue on 'Promoting Female in Bangladesh for Realising Demographic Dividends' at a city hotel.
While presenting the keynote paper on 'Realising the Demographic Dividend in Bangladesh Promoting Female Labour Force Participation', Mustafizur Rahman, a Distinguished Fellow of CPD, said 56.9 percent women of the age between 15 to 65+, belong to the NEET category.
He came up with the figure referring to the facts of Bangladesh Bureau of Statistics (BBS). "It's a matter of concern but also an opportunity if Bangladesh can utilize the potentiality," Mustafizur Rahman said.
According to the CPD findings, women's contribution to the country's GDP is 20 percent as 77 to 87 percent of their labour participation in economy and GDP remains unaccounted.
Though the trend in female labour force participation (FLFP) in Bangladesh is increasing and experiencing some ups and downs in the graph, the participation in 2016-17 with the percentage of 36.3 is significantly lower than that of male which is 80.5 per cent, according to the CPD findings.
"Between 2013 and 2016-17, female employment in industrial sector has come down by about 850 thousand," said the study mentioning it as a disquieting trend.
"Move towards formalisation remains a major challenge in the context of FLFP in Bangladesh," said Mustafizur Rahman pointing out that 85.1 percent of the total employed people in 2016-17 were in informal employment with the female the share of 91.8 percent, which was higher than male with 82.1 percent.
About another disquieting trend, the fellow said the average real wage decline for male was 1.9 percent and that of female was by 3.8 percent from 2015-16 to 2016-17, while the national real average wages fell by 2.5 percent.
"Occupational segregation is on the rise in rural areas as new jobs created in rural areas are being taken more by men," he added.
Mentioning that 83 percent of female workers who received training in some form participate in the labour force while the participation of trained women by government is low, Rahman said adding that FLFP tends to rise for women with education beyond higher secondary level as education is the single most important determinant of FLFP.
In professions, he said, women generally do not go to the top level because of glass ceiling caused by discrimination.
"If within 5 years, female labour force participation rise by 11pc on average, this would add one percentage point each year to the Bangladesh GDP," he said claiming that Bangladesh could potentially increase its FLFP up to 30 percentage points and can move towards reaping the benefits of the demographic dividend and an SDG-aligned inclusive development.
Dr Shamsul Alam, Senior Secretary of General Economics division of Bangladesh Planning Commission, was present as the chief guest.
Mentioning the women belong to the NEET category is a big wastage of human resource, he said it needs to be looked carefully to make them labour force worthy and market worthy while strategies, policies and plans are needed to fulfill the eighth target of SDGs.
Dr Barkat-e-Khuda, Dr Muzaffar Ahmed, Chair of Bangladesh Institute of Bank Management (BIBM), Mikael Hemniti Winther, Denmark's Ambassador to Bangladesh, Kabir Uddin Ahmed, Director of Industry and Labour wing in BBS, Dr Minhaz Mahmud, senior Research of BIDS, also spoke on the occasion.