Babul picked up to facilitate quizzing of suspects: Minister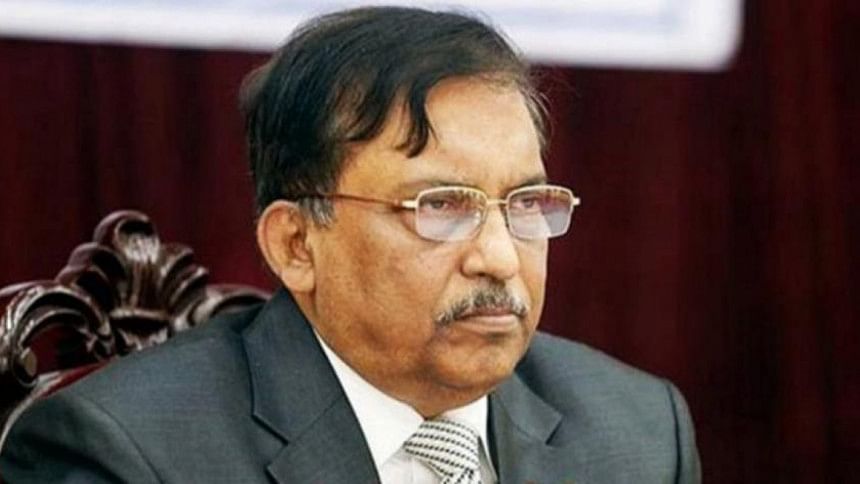 Home Minister Asaduzzaman Khan today said Superintendent of Police (SP) Babul Akter was taken to DB office for facilitating the interrogation of the suspects arrested in connection with the murder of his wife Mahmuda Khanam Mitu.
The home minister came up with the remark at a press briefing arranged on the occasion of 'International Day against Drug Abuse and Illicit Trafficking' at the Secretariat.
"Babul was taken to DB office to face the suspects arrested in the murder case. According to the rule, police produce the plaintiff of any case before the accused," said the Minister.
"One or two more suspects will be arrested in connection with the murder," he said replying to another quarry.
Earlier, SP Babul Akter, who was picked up from his father-in-law's Bhuiyan Para residence in Khilgaon area of the capital around 1:05 am on Saturday. He was set free 15 hours later.
Unidentified miscreants gunned down SP Babul's wife Mahmuda Khanam at GEC intersection of Chittagong on the morning of June 5 as she went there to drop her son Mahir Akter, 7, for his school bus.
Govt considers forming separate court for drug-related cases
While briefing, the home minister said the government is considering forming a separate court for reducing the numbers of drug-related cases as over 50,000 such cases are pending with different courts.
Besides, the existing Narcotics Control Act will be updated and some amendments will be made in the Act, including stern action for those involved in abusing drug and illicit smuggling, he added.
The minister said the government has taken an initiative to strengthen Coast Guard and Border Guard Bangladesh (BGB) for preventing drug smuggling.
Some 14,815 anti-narcotics drives were conducted in 2014, 7,948 cases filed and 8,320 people made accused in the cases while 14,937 anti-narcotics drives were conducted in 2015 and 7,487 cases filed against 7,823 people, he added.