'Judiciary has seen degradation'
Attorney general stands by his earlier statement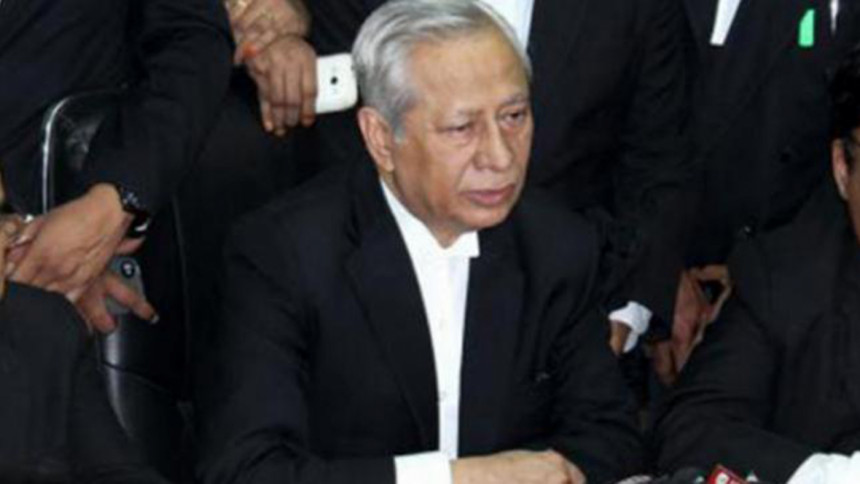 Attorney General Mahbubey Alam yesterday said he still stands by his statement that "judiciary has seen degradation".
"I stand by my earlier statement made during the felicitation of Chief Justice Syed Mahmud Hossain in February last year," the attorney general told the media in reply to a query by journalists.
He, however, refused to make a public statement on the state of graft and irregularities within the judiciary.
Mahbubey Alam told reporters that as the attorney general of the state he cannot make a statement about the "irregularities and graft" in the judiciary.
"The media can find out if there is any," he said while talking to journalists after the High Court rejected a writ filed challenging the oath-taking of the newly elected lawmakers.
He also said most judges of the High Court and lower court are honest, sincere and loyal to the law. "However, there is an opposite situation also."
On February 4 last year, Attorney General Mahbubey Alam had said that the "judiciary has seen degradation" over the years with large number of staffers becoming involved in corruption.