Arson case: Charges pressed against Khaleda, 38 others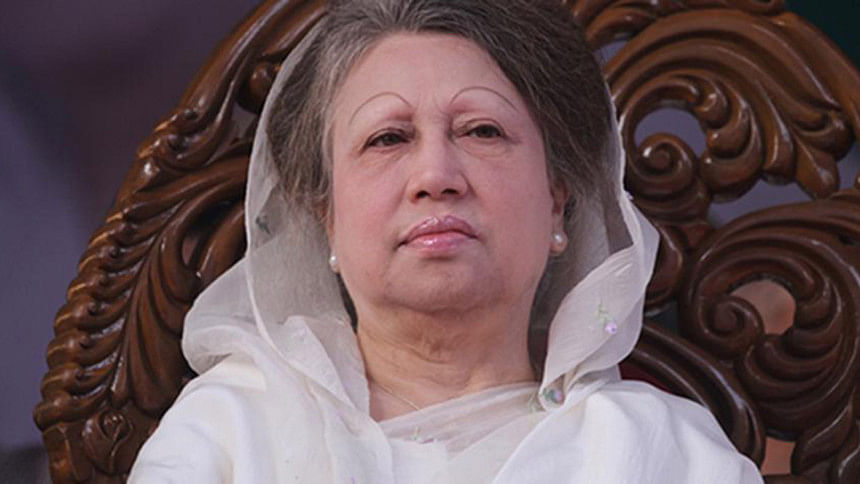 Darussalam police today pressed charges against BNP Chairperson Khaleda Zia and 38 others in connection with three arson cases filed in February last year.
Sub–Inspector (SI) Raihanuzzaman, also the investigation officer of the cases, submitted the three separate charge sheets to the Chief Metropolitan Magistrate Court of Dhaka.
In the charge sheets, Khaleda has been made mastermind even though her name was not mentioned in the first information report of the three cases.
Of the accused, seven now on bail while Khaleda and 31 others accused were shown as fugitive.
The investigation officer of the case appealed to the court to issue arrest warrant against Khaleda and 31 others.