ACC's assist director sacked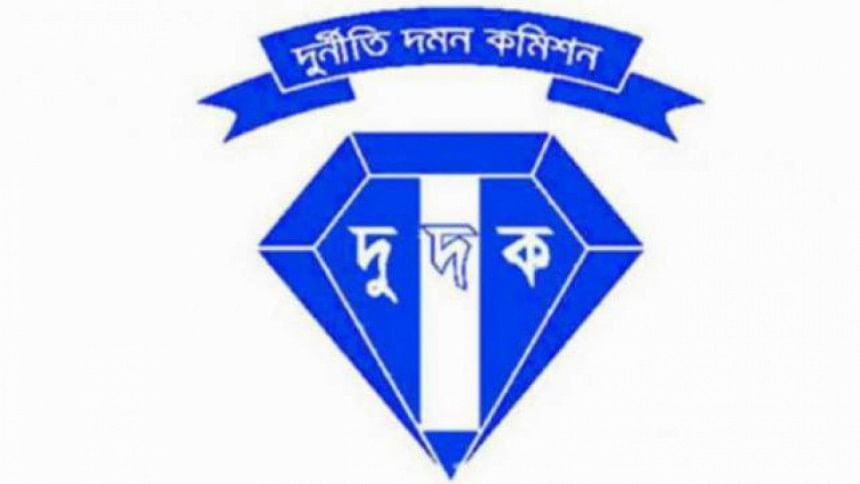 Anti-Corruption Commission (ACC) has sacked its Assistant Director SM Shamim Iqbal for his negligence in discharging duties and misuse of power for his own benefit.
The anti-graft watchdog also suspended its assistant director Birkanto Roy on charge of the similar allegations, Pranab Kumar Bhattacharya, public relations officer of the ACC, told The Daily Star.
SM Shamim Iqbal, when he was at the ACC's integrated district office in Khulna, kept a charge sheet under his possession and passed a year without submitting it before a court, Pranab said.     
The commission took the decision yesterday as the allegations brought against him found authentic, the ACC official said.
According to the dismissal order, Shamim will be denied of all retirement facilities, he added.
Besides, Birkanto Roy, when he was assistant director of the ACC's integrated district office in Dinajpur, passed a total of 384 days in investigating a loan scam of a bank, he said.
During the investigation into the loan scam, Birkanto Roy has been managed by the offender somehow and the allegation has been proved authentic through the departmental investigation of the ACC.
ACC Director General (admin) Muhammad Munir Chowdhury said the commission has undertaken such punitive measures so that no one of its officials shows any dare to commit such corruption in future.