Airfare fixed at $1,575 for hajj pilgrims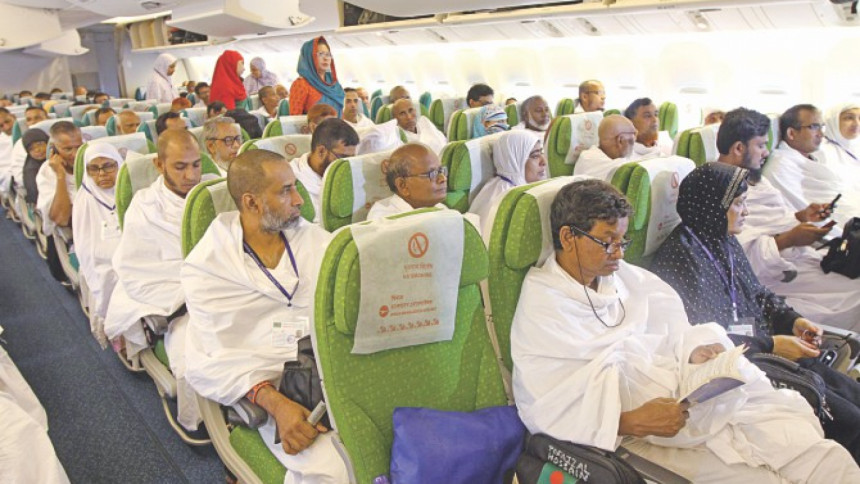 The airfare for the hajj pilgrims this year has been fixed at 1575 US dollars. 
Based on the exchange rate of the US dollar during the hajj time, the fare on Dhaka-Jeddah and Madina- Dhaka routes will be fixed in taka, according to a circular issued by the Ministry of Civil Aviation and Tourism today.
The total airfare includes the airfare 1550 US dollars, airport building charge in Saudi Arabia 174 Saudi riyal, hajj terminal service charge 30,000 Saudi Riyal, Bangladesh embarkation fee TK 575, security charge of the Saudi government 4 US dollars and travel agent commission 25 US dollars .