The Hajj debacle!
Somebody has to answer for this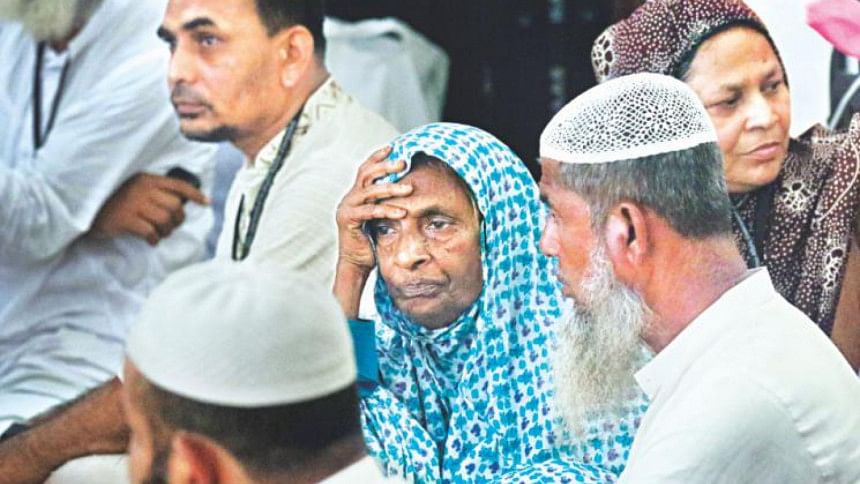 Time is running out for some 15,000 hajj pilgrims who are yet to receive their visas. Although the religious ministry has given a 48-hour ultimatum (that runs out today) to 16 agencies to complete the visa related procedures to send 3,000 pilgrims by August 26, we need to ask some hard questions regarding bungling of this year's hajj. 
It is not a question of slapping ultimatums on hajj agencies when things go wrong at the time of their departure for pilgrimage. Is the religious ministry's only job to ensure quota for hajj pilgrims or should it not be involved in the overall management of the entire procedure for hajj and ensure that all actions are duly completed by agencies involved in time? Every year, devotees are plagued by one problem or the other, and this year it has been especially acute.
With less than two weeks to go before the cut-off date of August 26, it may be that not all of these hajjis will be able to get their visas on time. Although devotees may get their money back, what about the mental anguish of not being able to participate in the holy pilgrimage? Who will compensate for that?
It is imperative that authorities take effective measures to expedite the process to make sure that all the hajj aspirants are able to go on the pilgrimage. We strongly urge the ministry to launch a thorough investigation to identify the loopholes in the hajj process. Bring those responsible for this situation to book for dereliction of duty. It is time these irregularities were straightened out once and for all so that we do not face this chaos in future.