9th wage board for journalists: Order on Gazette tomorrow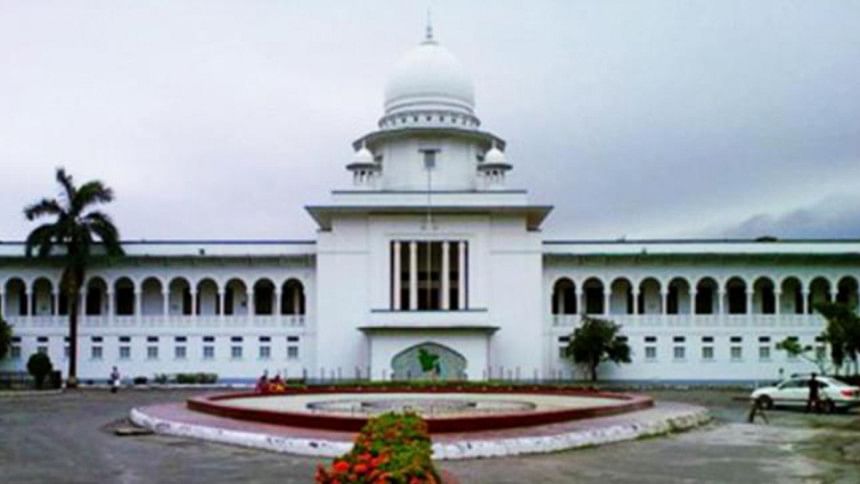 The Supreme Court will pass an order tomorrow on a petition filed by the government seeking a stay on the High Court order that issued status quo on publication of Gazette notification on implementing the recommendation of 9th wage board for journalists.
A four-member bench of the Appellate Division of the Supreme Court headed by Chief Justice Mohammad Syed Mahmud Hossain fixed the date after concluding hearing on the government petition.
Attorney General Mahbubey Alam who appeared for the government told the Supreme Court that the writ petition which challenged the legality of the ninth wage board and its recommendation is premature as the government is yet to issue any gazette notification on the recommendation.
The Newspapers Owners' Association can place their objection of the recommendation in fourteen days after the Gazette notification is issued, he said.
Meanwhile, Noab's lawyer Advocate AF Hasan Arif opposed the government petition saying that the labour ministry is responsible for the formation of the wage board as per the rules of business issued by the president.
But the ninth wage board has been formed by the information ministry in violation of the rules of business, he argued.
The High Court on August 6 issued status quo for two months on publication of gazette notification on implementing the recommendations of 9th wage board for journalists.
The court also issued a rule asking the respondents to explain why the unilateral finalisation of the award by the 9th wage board without giving the stakeholders opportunity to raise objections to the recommendations should not be declared illegal.