Decision on 9th wage board soon: Quader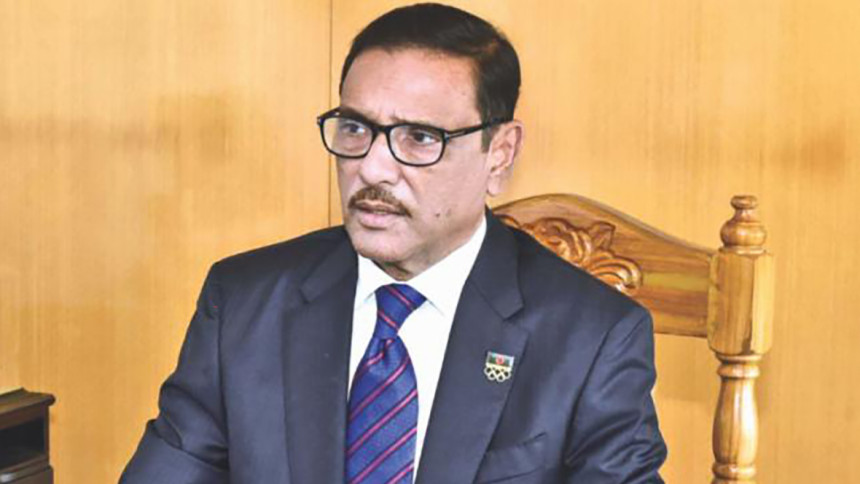 Road Transport and Bridges Minister Obaidul Quader today said a decision on the ninth wage board will be taken soon after discussion with the cabinet and subsequent advice from Prime Minister Sheikh Hasina.
The minister made the remark after a meeting organised to listen statements of all the relevant stakeholders including Newspaper Owners' Association of Bangladesh's (NOAB), journalist leaders, and employees of media houses on the ninth wage board.
"We have listened to everyone's statements for the last time. Everyone shared their opinions and the matter is nearly in its final stages," Quader told journalists after the meeting at the conference room of the Ministry of Information.
"After talking to the cabinet, we will take the matter to Prime Minister Sheikh Hasina to seek her advice before announcing the decision, the minister added.
Information Minister Dr Hasan Mahmud was also present in the meeting held this afternoon.
NOAB's STATEMENT
The Noab, in its statement, on Wednesday said, "Newspaper owners always try to provide financial security and salary-allowance to journalists and employees. For this, despite difficulties, some newspapers have been trying to implement the government-announced wage board award. At present, however, the newspaper industry is passing a harder time than at any given point in the past. In such a situation, the unrealistic proposal of the 9th Newspaper Wage Board will create a great crisis for this industry. The chairman of the 9th Wage Board has finalised the wage board award unilaterally and submitted it to the ministry concerned. A cabinet committee has been formed to finalise the proposal. Recently, the committee has also taken an initiative in this regard."
JOURNALISTS' PROTEST NOAB'S STATEMENT
This was met by a backlash from journalist leaders and organisations. Factions of Bangladesh Federal Union of Journalists and Dhaka Union of Journalists yesterday protested the recent statement of Newspaper Owners' Association of Bangladesh (Noab) on the 9th Wage Board proposals, saying such a statement would create a "hostile relationship" between the owners and media workers.