NOAB files petition with SC praying it to vacate its earlier order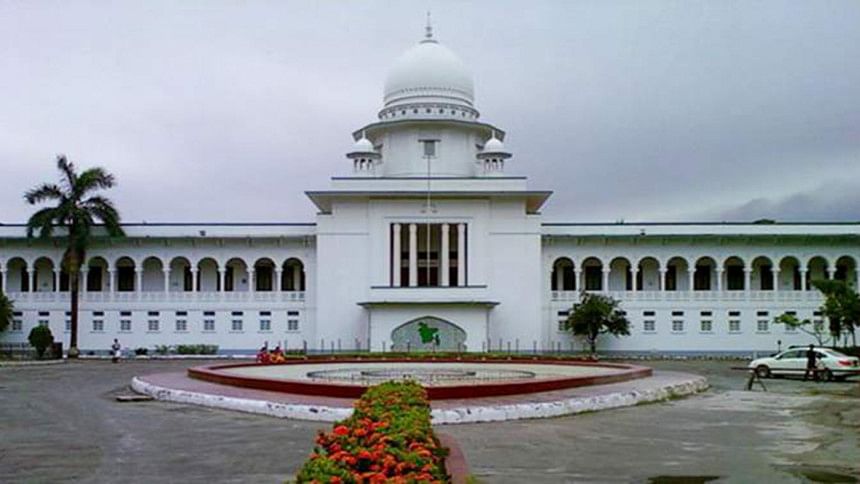 The Newspaper Owners' Association of Bangladesh (NOAB) today filed a petition with the Supreme Court, praying it to vacate its earlier order that cleared the way for the government to publish the gazette notification on implementing the recommendation of ninth wage board for journalists. 
After holding a brief hearing, Justice Hasan Foez Siddique, chamber judge of the Appellate Division of the SC, sent the petition to its full bench and fixed October 20 for hearing the petition.
NOAB said in the vacating petition that the apex court on August 20 stayed for eight weeks the High Court order that issued status quo on publication of the gazette following a misleading argument placed by Attorney General MahbubeyAlam.
In the petition, NOAB said it could not sufficiently respond to the volte-face stance of the attorney general on the day the order of stay was granted by the apex court. 
"The applicability of rule 128 of the Bangladesh Labour Rules, 2015 was never challenged in the application of the petitioner neither argued at the time of hearing on August 19. On that day, the learned attorney general sought adjournment to take instruction from his client as to whether they have already complied with the provisions of rule 128 of the rules of 2015.
Suddenly on the next morning,the attorney general abruptly changed his stance and argued that the very rule 128 is not applicable as the term "board" in the rules does not include the "News Paper Wage Board" in question", NOAB said in the petition.
"The respondent instantly responded in terms of section 351 (2) (d) and argued that the rules are applicable for all the wage board constituted under chapter XI of the Act.
But the Learned Attorney General then argued that unless the Rules itself expressly include the News Paper Wage Board in its scope, the hon'ble court could not make that applicable for the same and upon such submission the hon'ble court was convinced to pass the instant order of stay for a period eight weeks from August 20," NOAB stated in the petition.
Advocate AM Aminuddin and Advocate Md Yousuf Ali appeared for the NOAB.
Following a government's petition, the Appellate Division on August 20 stayed for eight weeks the High Court order that issued status quo on publication of the gazette.
On August 6, the HC issued the status quo for two months. The court also issued a rule asking the respondents to explain why the unilateral finalisation of the award by the ninth wage board without giving the stakeholders opportunity to raise objections to the recommendations should not be declared illegal.
The government on January 29 last year constituted the ninth wage board to propose enhanced salary and other benefits for journalists and other employees of newspapers and news agencies.