90% people have faith in judiciary: CJ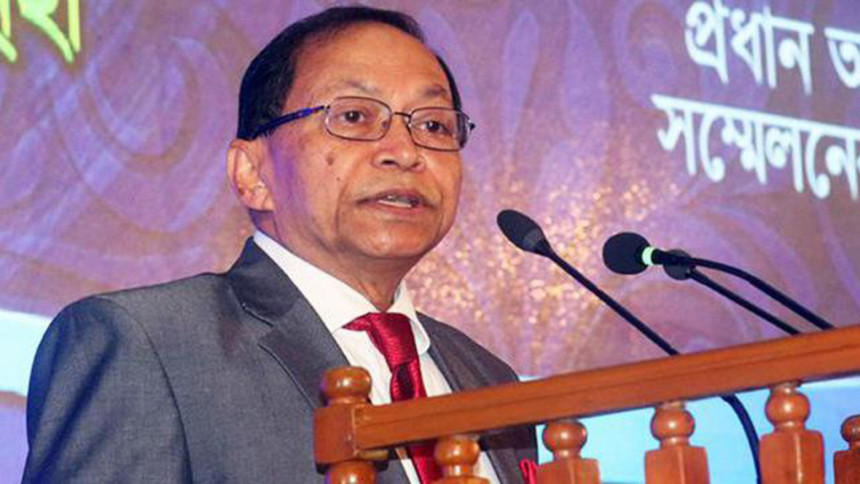 Chief Justice Surendra Kumar Sinha today said more than 90 percent people have faith in judiciary as the judges work in a much disciplined way.
He said this responding to a comment of Attorney General Mahbubey Alam during hearing on an appeal filed against the High Court verdict that scrapped the 16th amendment of the constitution.
The 16th amendment had empowered the parliament to remove the Supreme Court judges for their incapacity or misbehaviour.
The chief justice was presiding over a seven-member bench of the Appellate Division of the SC for hearing the appeal.
While placing argument during the hearing, the attorney general said a mass hearing should be held on people's perception about court.
The AG, however, prayed to the SC to uphold the 16th amendment saying that the law for executing the amendment will be formulated after the judges examine it.
Following a writ petition filed by nine Supreme Court lawyers, the HC on May 5 last year declared the amendment illegal. The government on January 4 this year filed the appeal with the SC challenging the HC verdict.
The SC fixed tomorrow for resuming the hearing after concluding today's proceedings.