8 'Neo JMB militants' surrender in Rajshahi raid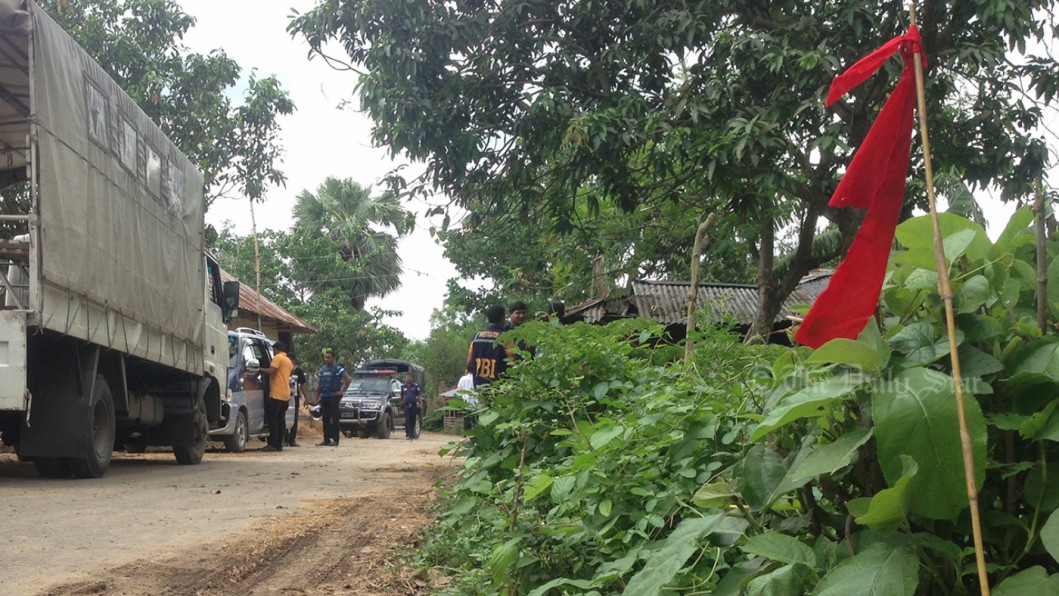 They surrendered with 4 children

2 suicide vests, pistol, 6 rounds of bullets and magazine recovered
Eight members of "Neo JMB" surrendered early today after law enforcers cordoned off a house in Tanore upazila of Rajshahi suspecting it a militant den.

The detainees are: Ramjan Ali, his wife Ayesha Begum, their two sons -- Ibrahim Hossain and Israfil Hossain, and daughter Hawa Khatun, two daughter-in-laws Morzina Khatun and Haresa Khatun, and a son-in-law Rabiul Islam.

The law enforcers cordoned off the house of Ramjan Ali of Dangapara village under Pachandar union around 11:00pm last night following information that Ramjan and his family members are involved in militancy, reports our Rajshahi staff correspondent quoting police.

The eight suspected militants along with four children surrendered after a team of counter-terrorism unit from Bogra along with Rajshahi district police conducted the drive, said Asaduzzaman, superintendent of police in Bogra.

The law enforcers also recovered two suicide vests, a pistol, six rounds of bullets and a magazine from the house.

"We have handed over the detainees to Rajshahi district police on their surrender," Asaduzzaman further said.

A top police official in Rajshahi confirmed our local correspondent that the detainees are "Neo JMB" members.

Last reported, the law enforcers were conducting raid in the house till 10:00am.