7 'ABT members' held in Chandpur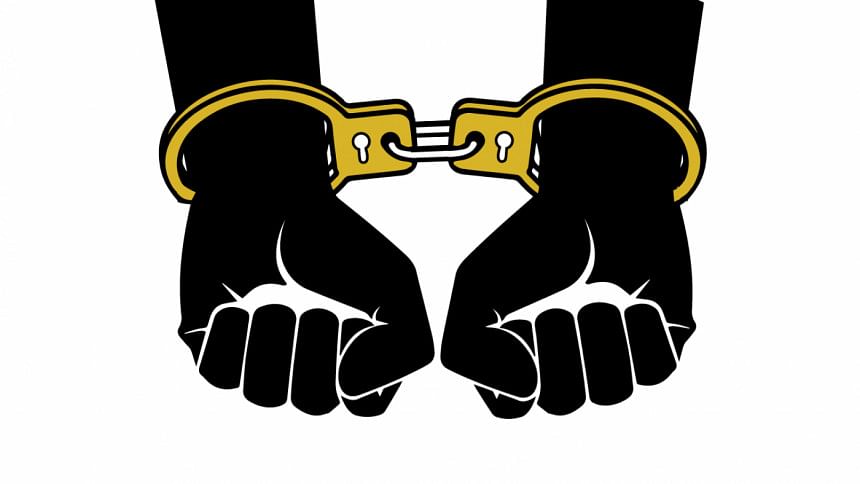 Law enforcers claimed to have detained seven members of banned militant outfit Ansarullah Bangla Team from Faridganj area of Chandpur. 
The detainees are Md Kawsar Hamid, 19, Mahmudur Rahman, 24, Md Rashedul Islam, 25, Kamrul Hasan, 27, Niyamat Ullah, 26, Md Habibur Rahman 30, and Fazlul Karim, 30, reports a correspondent from Chandpur quoting Harun Rashid, officer-in-charge of Faridganj Police Station.
Acting on a tip-off, police launched a drive at the house of Saudi expatriate Mohammad Abu Rayhan in Uttar Koroa area and detained the "militants" last night, the official said.
They are all members of Ansarullah Bangla Team, Superintendent of Chandpur Police Jihadul Kabir said at a press conferencetoday adding that police will seek a 10-day remand for each of them.
Two laptops, two pen drives and six mobile phone sets were seized from their possession, said OC Harun Rashid.