Pakistani among 4 JMB men held from Dhaka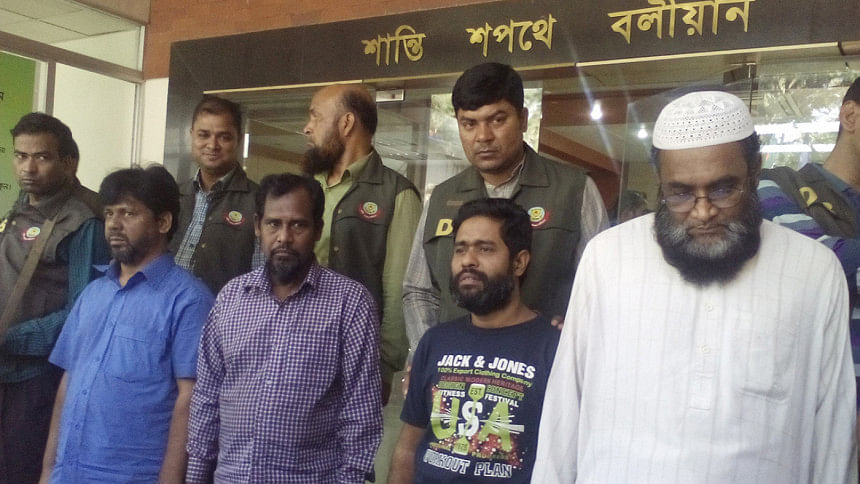 Detectives arrested four activists of banned militant outfit Jama'atul Mujahideen Bangladesh (JMB), including a Pakistan national, from airport and Khilgaon areas of Dhaka.
The arrestees, Md Idris Sheikh, Mokbul Sharif, Md Salam and Mostofa Jaman, were said to be linked to Pakistan-based militant activities, police said.
Their target was to carry out subversive activities and stir up instability in the country, police later said in a press briefing held at Dhaka police's headquarters today.
They were held in raid conducted on the basis of a tip-off. Twenty-six jihadi books, three passports, five mobile phones and foreign currencies were seized from them.
Idris is a Pakistani passport holder, Monirul Islam, joint commissioner (media) of the Detective Branch, told reporters at the briefing. "The others have had regular access to Pakistan."
"Their main source of funds came from smuggling Pakistan-made false Indian currency to Bangladesh and India," the DB official said.