3 missing as bulkhead capsizes in Meghna river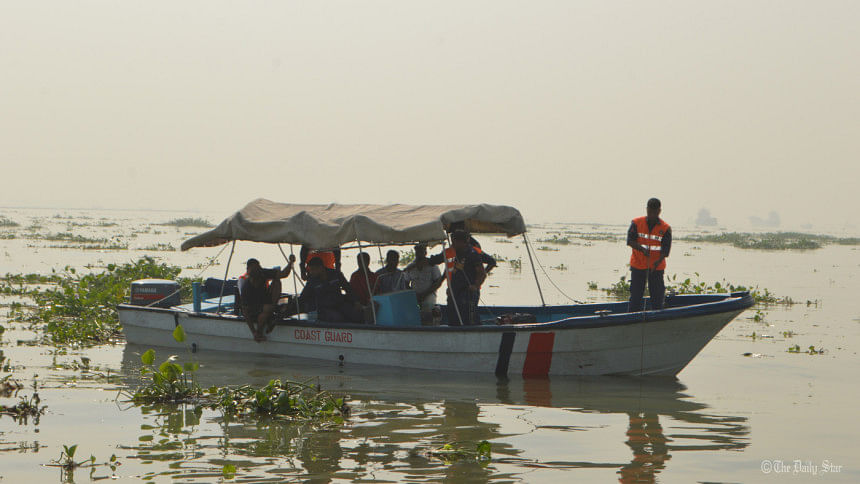 Three labourers went missing after a sand-laden bulkhead was hit by a launch and capsized in the River Meghna near Gajaria of Munshiganj early today.
Two of the missing labourers were identified as Aslam, 24, Emaidul, 38, reports our Munshiganj correspondent quoting police.
On information, Bangladesh coast guard and fire service members started rescue operation for the missing labourers, said Harun-or-Rashed, officer-in-charge (OC) of Gajaria Police Station. 
Yesterday, the coast guard members seized the bulkhead for plying in the night and anchored it near Gajaria ghat, the police official said.
The bulkhead capsized immediately along with the four labourers, who were asleep, when Dhaka-bound launch from Barishal, Kritankhola-2, hit the vessel around 5.15am, he added.
One of them, Nizam, 40, managed to swim ashore while the other three remain missing, he added.
Coast guard arrested Md Shahidul Islam, the master of the launch and two of his assistants --Jahangir Hossain and Younus -- from Dhaka's Sadarghat in the morning, said MM Asif, Station Officer of Bangladesh Coast Guard.