Sonargaon Sand-Filling: SC to pass order on petition Thursday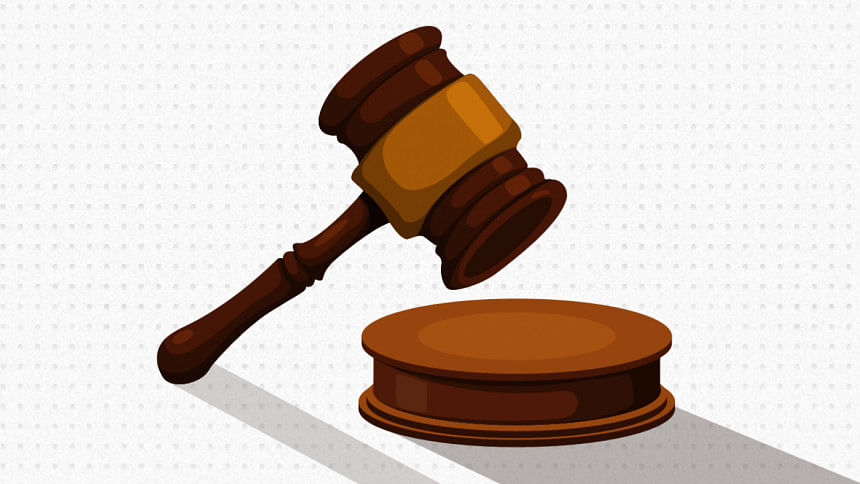 The Supreme Court has fixed Thursday for passing an order on a petition seeking necessary order upon authorities concerned to stop sand- and earth-filling in farmlands and wetlands around the Meghna River in Narayanganj's Sonargaon upazila.
A six-member bench of the Appellate Division of the SC headed by Chief Justice Syed Mahmud Hossain yesterday fixed the date, after hearing the petition filed by Bangladesh Environmental Lawyers' Association (Bela).
During the hearing, Narayanganj Deputy Commissioner Rabbi Miah appeared before the apex court as per its earlier order.
He produced some photographs before the judges, saying no earth and sand filling is taking place in the agricultural land and wetlands in six moujas -- Pirojpur, Jainpur, Chhoyhissa, Char Bhobonathpur, Batibandhha and Ratanpur.
Following the same petition by Bela, the apex court on August 14 had ordered Sonargaon Economic Zone's Managing Director Md Noor Ali to refrain from sand and earth filling of farmlands and wetlands around the river Meghna in the six moujas.
The highest court also ordered DC Rabbi Miah to halt the earth filling and remove whatever has been dumped, in compliance with the 2014 High Court order and a letter by the DC himself.
DC Rabbi Miah in a letter in October 2016 asked the local Upazila Nirbahi Officer to halt earth filling work, remove whatever has been dumped and take legal action against the offender in keeping with the HC's ban order.
Barrister Fida M Kamal and Advocate Syeda Rizwana Hasan appeared for Bela; Barrister Ajmamul Hossain QC argued for Rabbi Miah and Advocate Ahsanul Karim stood for Noor Ali.