2 'militants' held in Dhaka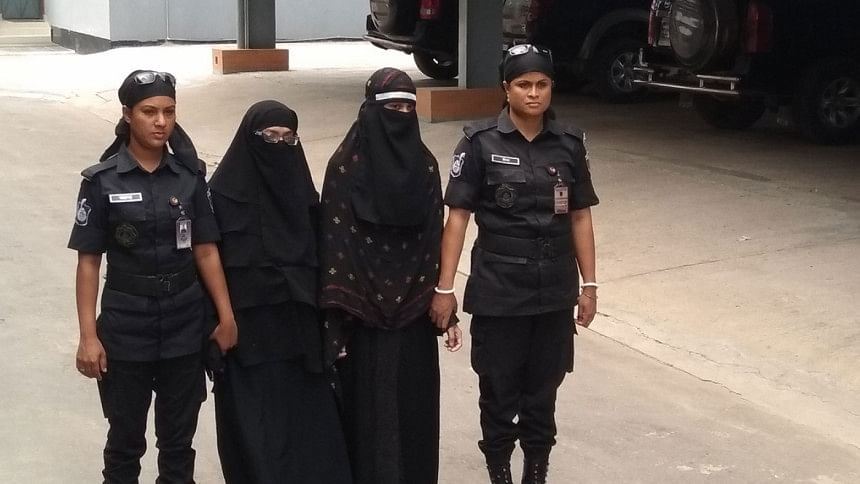 Two suspected female members of the banned militant outfit Jamaat-ul-Mujahideen Bangladesh (JMB) were detained from Dhaka last night.
A team of Rapid Action Battalion-11 detained Rubaia Binte Nur Uddin Labiba, 20, and Naim Akhter, 25, from Arambag area around 10:00pm.
A number of books on Jihad and leaflets were recovered from their possession, our Narayanganj correspondent reports quoting Rab officials.