'Man who shot cops' killed in 'gunfight'
Alleged mugger killed in Narayanganj 'shootout'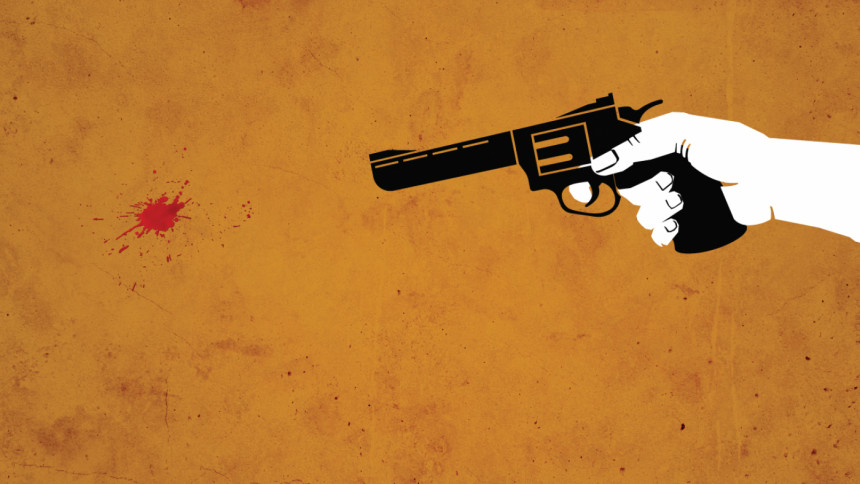 Two persons, including an accused in a case filed for shooting three police officials in Dhaka's Dhupkhola area last month, were killed in separate incidents of "gunfights" with law enforcers in Dhaka and Narayanganj early today.
In Dhaka's Khilgaon, Lelin, son of Abdur Rouf of Rarishal village of Munshiganj's Sreenagar upazila, was killed in the "gunfight" with Detective Branch(DB) of police around 3:30am.
Acting on a tip off, a team of DB started patrolling the area when Lelin and his cohorts opened fire on them forcing them to retaliate that triggered a "gunfight", Moshiur Rahman, officer-in-charge of Khilgaon Police Station, told The Daily Star.
After the criminals managed to flee the scene, Khilgaon police found bullet-hit Lelin and sent him to Dhaka Medical College Hospital where doctors declared him dead, the OC added.
Lenin was accused in 11 cases, Deputy Commissioner(Media) of DMP, Masudur Rahman told The Daily Star.
"He is one of the accused in the case filed for shooting three police officials during an anti-drug drive in Dhupkhola area of Dhaka on April 19," Masudur said.
Lenin was also sentenced to death in a murder case filed in 2002, Masudur added.
In Narayanganj, an alleged mugger was killed in a "gunfight" with Rapid Action Battalion-1 in Rupganj upazila.
The gunfight ensued when a gang of snatchers opened fire on a Rab team patrolling the area around 2:15am, said Major Manjur Mahede, company commander of Rab-1.
Two Rab members were also injured during the incident, the Rab official said.
Rab recovered foreign firearms from the spot, Manjur added.