War crimes trial: SC verdict on Qaisar tomorrow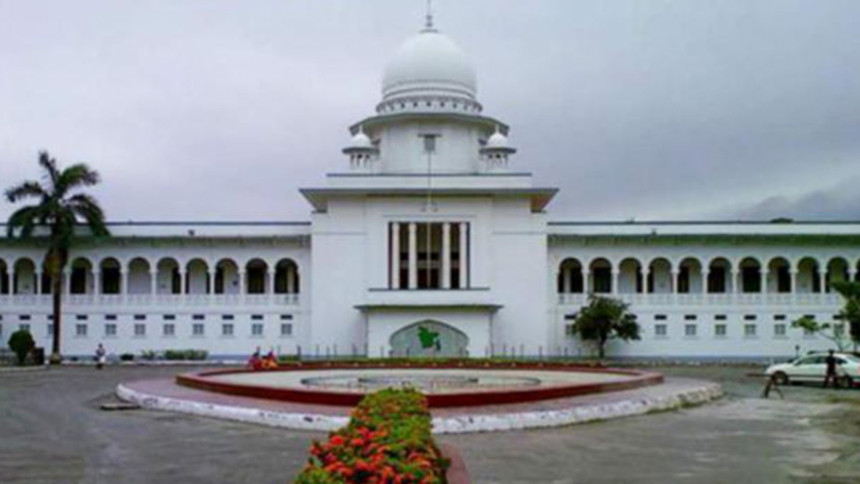 The Supreme Court will deliver its verdict tomorrow on an appeal filed by convicted war criminal Syed Mohammad Qaisar challenging the death penalty handed to him by a war crimes tribunal in 2014.
The appeal has been included in tomorrow's cause list of the Appellate Division of the SC for judgement.
A four-member bench of the SC headed by Chief Justice Syed Mahmud Hossain is scheduled to announce the verdict tomorrow morning, according to the cause list published in the SC website.
The International Crimes Tribunal-2 on February 2, 2014 indicted Qaisar, a former state minister of the HM Ershad regime, on 16 charges of crimes against humanity and genocide committed in Habiganj and Brahmanbaria during the country's Liberation War.
During the 1971 war, he was allegedly associated with the occupation army and carried out atrocities in Habiganj and Brahmanbaria.
The ICT-2 on December 23, 2014 awarded death penalty to Qaisar for committing crimes against humanity in 1971 war.
Later on Qaisar filed an appeal with the Appellate Division seeking acquittal of the charges in which he has been convicted and sentenced.
During the hearing on the appeal, Qaisar's lawyer Khandaker Mahbub Hossain argued that his client was not involved in crimes against humanity and war crimes in 1971.
The defence lawyer prayed to the apex court to acquit 80-year-old Qaisar considering his old age and illness.
Meanwhile, Attorney General Mahbubey Alam requested the SC to uphold the judgement of the war crimes tribunal, saying the charges brought against Qaisar have been proven beyond reasonable doubt.