'18 Bangladeshis dead, 90 missing' in Hajj stampede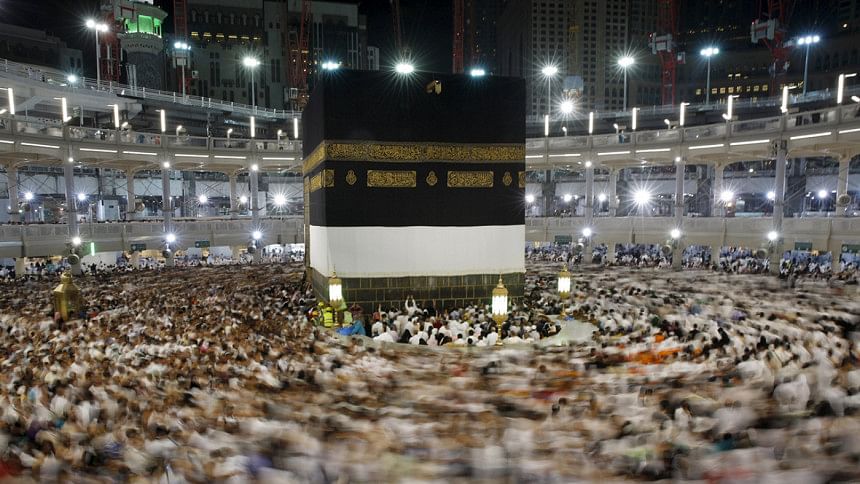 So far, 18 Bangladeshis have been identified among those killed in the Makkah stampede, chief of Hajj Agencies Association of Bangladesh (Haab) says.
About 90 others are missing still, Ibrahim Bahar, president of Haab, told The Daily Star today quoting Bangladesh's Hajj mission in Saudi Arabia.
According to him, fears are that the Bangladeshi death toll might rise.
Read more: 11 Bangladeshis among the dead
Details of the victims were not available immediately as Saudi authorities were reportedly not allowing anyone into the hospitals where the casualty victims were being kept.
This year over 1,00,000 Bangladeshis went to perform Hajj.
The death toll in the deadly stampede has already reached to 769 by Saudi authorities' count. Leaders of the Saudi Kingdom have ordered a probe into the matter.
Read more: Saudi Arabia under fire
Furious, Iran's supreme leader Ayatollah Ali Khamenei blamed the incident on Saudi Arabia and demanded apology for the stampede.
Iran has vowed to take international legal action against Saudi Arabia's rulers in this connection.