SC scraps parliament's power to impeach judges
16th amendment declared illegal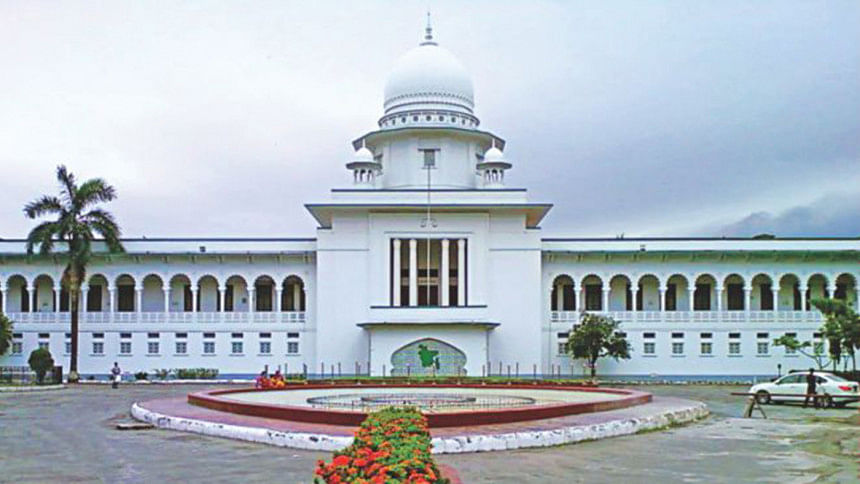 The parliament has lost its authority to impeach any apex court judge as the Supreme Court today upheld a previous High Court verdict that declared illegal the 16th amendment of the constitution.
A seven-member bench of the Appellate Division headed by Chief Justice Surendra Kumar Sinha unanimously declared the amendment illegal, dismissing a government appeal.
Announcing the short verdict, the chief justice said they dismissed the appeal unanimously with some findings – after hearing the arguments for and against the appeal for over 11 days.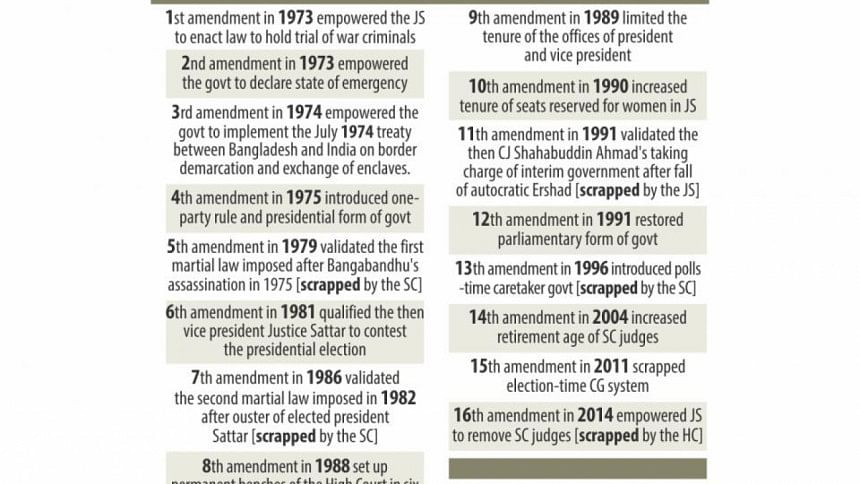 Now, the Supreme Judicial Council, which was repealed through the amendment, will be restored for impeaching any judge, Advocate Manzil Murshid, petitioner's lawyer, told The Daily Star.
READ MORE: Which law is priority: SC judges' appointment law or impeachment by JS
The parliament passed the amendment in September 2014, repealing the provision of the Supreme Judicial Council that had been empowered to probe allegations against judges and recommend removal.
The original constitution of 1972 had empowered parliament to remove SC judges. But the fourth amendment to the constitution in January 1975 bestowed the authority on the president by abolishing the parliament's power.
Following a writ petition filed by nine SC lawyers, the HC in May last year declared the 16th amendment illegal. The government appealed against the verdict on January 4 this year.
READ MORE: A plea goes in vain
Earlier on June 1, a seven-member bench of the Appellate Division headed by Chief Justice Surendra Kumar Sinha concluded the hearing on the matter and declared that a judgment on the appeal would be delivered anytime.
Nine amici curiae (friends of court), including Dr Kamal Hossain, and writ petitioners' counsel Manzill Murshid placed arguments before the SC against the constitutional amendment. And amicus curiae Ajmalul Hossain QC, Attorney General Mahbubey Alam and Additional Attorney General Murad Reza argued in favour of the amendment.