Judges' Removal: SC verdict today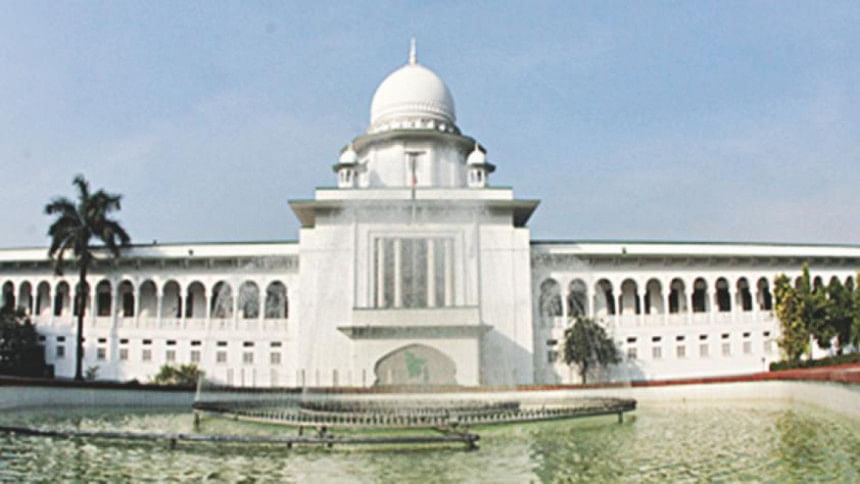 All eyes are set on the Supreme Court scheduled to deliver a verdict today on the appeal against a High Court judgment that scrapped the 16th constitutional amendment empowering the parliament to remove SC judges for incapacity or misbehavior.
Earlier on June 1, a seven-member bench of the Appellate Division headed by Chief Justice Surendra Kumar Sinha concluded the hearing on the matter and declared that a judgment on the appeal would be delivered anytime. 
Following a writ petition filed by nine SC lawyers, the HC in May last year declared the 16th amendment illegal. The government appealed against the verdict on January 4 this year.
Nine amici curiae (friends of court), including Dr Kamal Hossain, and writ petitioners' counsel Manzill Murshid placed arguments before the SC against the constitutional amendment. And amicus curiae Ajmalul Hossain QC, Attorney General Mahbubey Alam and Additional Attorney General Murad Reza argued in favour of the amendment.
The parliament passed the amendment in September 2014, repealing the provision of the Supreme Judicial Council that had been empowered to probe allegations against judges and recommend his or her removal.
The Judicial Council is comprised of the chief justice and Appellate Division's two senior most judges.
The original constitution of 1972 had empowered parliament to remove SC judges. But the fourth amendment to the constitution in January 1975 bestowed the authority on the president by abolishing the parliament's power.
During the first martial law regime in 1978, the then military ruler, Gen Ziaur Rahman introduced the Judicial Council by amending the constitution through a martial law proclamation. 
In 2010, the SC scrapped the fifth constitutional amendment that validated all activities of the first martial law regime. It, however, condoned the introduction of the Judicial Council.
The then Awami League-led government retained that provision in the constitution through the 15th amendment in 2011.
But following the January 2014 one-sided national election that led to the Awami League remaining in power, the government moved to amend the constitution again, and the House passed the 16th amendment in September of that year.