1,250kg Hilsa fry seized in Chandpur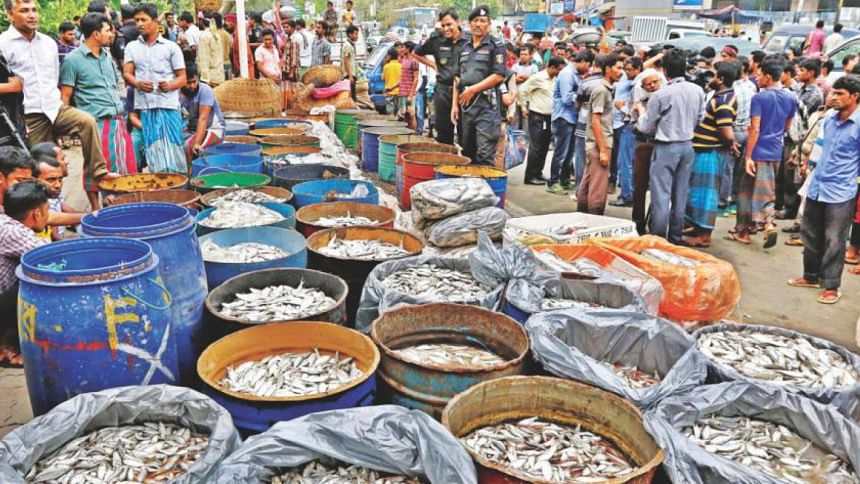 Law enforcers today seized 1,250 kilogrammes of Hilsa fry in Chandpur district amid a conservation campaign to put a stop to catching of the baby fishes.
Four people were detained in this connection.
Around 1,000kg of Hilsa fry (less than 10 inches long) were seized from Faridganj upazila of the district, our Chandpur correspondent reports quoting Nazmul Hasan, officer-in-charge of Faridganj Police Station.
"Tipped-off, police intercepted a Dhaka-bound covered van around 11:00am and made the haul. The fishes were later distributed to orphanages," the OC said.
In another incident, Bangladesh Coast Guard seized around 250kg of Hilsa fry from a launch around 1:30am, said Lt M Habibur Rahman, commander of Chandpur unit.
The government has banned catching, transporting, stocking and sale of Hilsa fry for eight months, starting from November 1 to June 30, to increase the production of hilsa, the national fish that meets up around 13 percent of total fish production in the country.