11 Mymensingh 'war criminals' indicted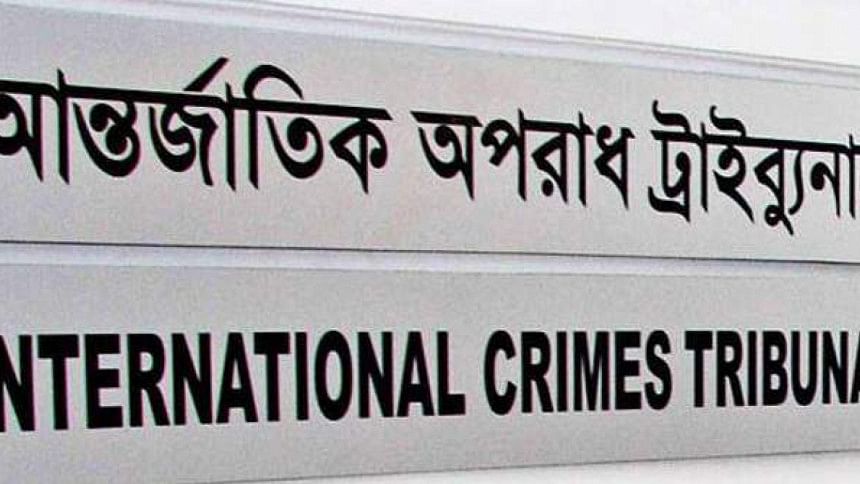 The International Crimes Tribunal-1 today framed four charges against 11 Mymensingh men for allegedly committing crimes during the Liberation War in 1971.
The three-member tribunal led by Justice Md Shahinur Islam also fixed April 12 to start trial with recording the testimony of the prosecution witnesses.
For the first time in the history of war crimes trial in Bangladesh, one of the accused of the case -- Abdul Latif, 58, of Pagla in the district -- had intended to give testimony as an approver and filed a petition on December 24 last year.
But, today when the tribunal asked him whether he would plead guilty, Latif pleaded not guilty and that's why charges were framed against him, Prosecutor Rezia Sultana Chaman said.
To give testimony as approver, an accused has to plead guilty.
The tribunal, however, asked his lawyers to submit fresh petition, if he wants to give testimony as approver, the prosecutor said.
On April 5 last year, the prosecution pressed four charges against the 11 accused.
As per the prosecution, the accused were involved with the Razakar Bahini during the Liberation War and committed crimes that include killing four people, torturing nine, looting and committing arson, abduction and confinement.
Of the accused, six including Khalilur Rahman Mir alias Khalilur Rahman, 62, Md Samsuzzaman alias Abul Kalam, 65, Mohammad Abdullah, 62, Mohammad Abdul Malek Akand alias Abul Hossain, 68, Md Rois Uddin Azadi alias Akkel Ali, 74 and Latif are now in jail.
The fugitives are ASM Faizullah, 66, Abdur Razzak Mandal, 64, Alim Uddin Khan, 77, Nurul Amin Shahjahan, 69, and Sirajul Islam, 66.