10km tailback on Dhaka-Ctg highway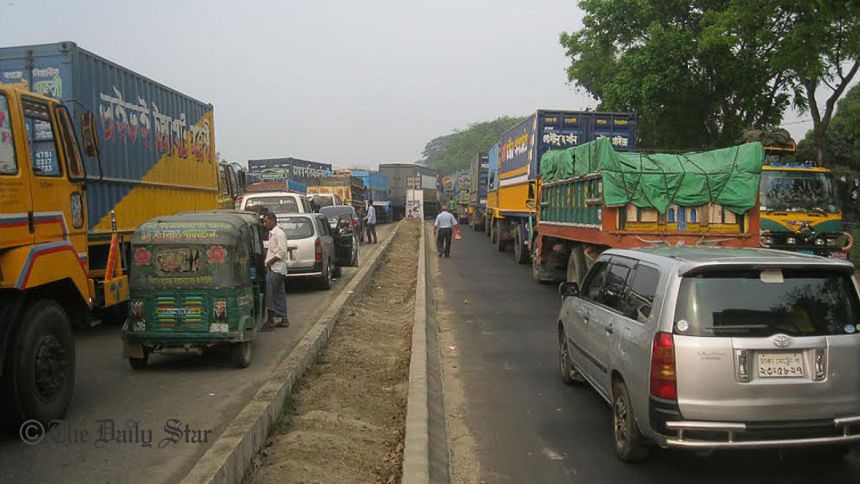 A head-on collision between a truck and a covered van in Comilla triggered a 10 kilometre long tailback on the Dhaka-Chittagong highway this morning.
The tailback, that was getting longer by the moment, was taking a toll on commuters, a local stringer reports after talking to the victims and local authority.
Witnesses and police said a cement-laden truck and a covered van collided in Daudkandi upazila's Shaheednagar area around 6:30am. No one died in the incident.
However, the vehicles that were left stranded on the road created the tailback from Shaheednagar to Raypur.
"I had to walk six kilometres from Amirabad to Shahidnagar," said Dilip Kumar Chakravarty, an assistant teacher of Barpara Women's High School in the upazila.
Rabiul Awal, driver of a Dhaka-bound passenger bus Star Line Paribahan, said he got stuck in traffic around 6:45am. "It took me two hours to cross five kilometres".
Daudkandi Highway Police Station's Officer-in-Charge Abdul Awal said his force was trying to ease traffic by removing the broken down vehicles from the roads.