Coronavirus situation not serious enough to close schools: health secretary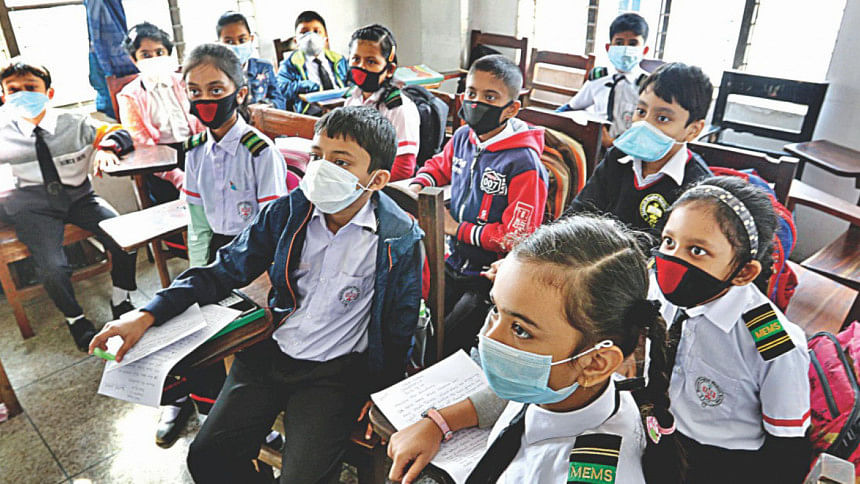 A day after the first cases of coronavirus were detected in Bangladesh, Health Secretary Md Ashadul Islam today said the situation is not bad enough to close schools and colleges of the country.
The education ministry has been given instructions to take proper steps in this regard, said the health secretary.
He was talking to reporters after attending a cabinet meeting at secretariat today with Prime Minister Sheikh Hasina in the chair.
Asked about the prime minister's instructions, he said everything is going as per protocol under her guidance.
PM's main instruction is to avoid big gatherings, the health secretary said, adding that she also instructed not to panic over coronavirus.
Asked about the government initiatives, the health secretary said Bangladesh had started taking preparations soon after the disease was detected in China.
The government has been following a three-step process -- preventing the disease from entering the country, controlling its transmission and its management, the secretary said.