PM unveils Tk 5,000cr stimulus package for agriculture sector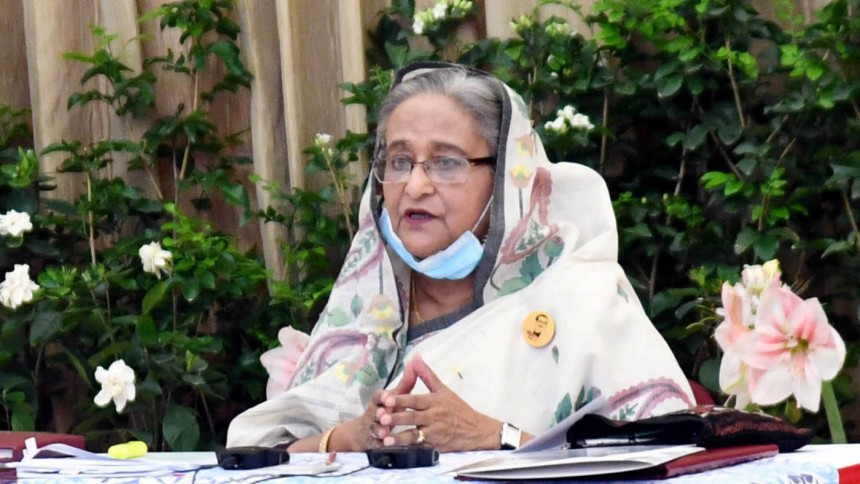 Prime Minister Sheikh Hasina today announced a new stimulus package of Tk 5,000 crore to provide financial assistance to farmers in rural areas for boosting agricultural production facing the fallout of Covid-19.
"Bangladesh Bank will formulate a new refinancing scheme of Tk 5,000 crore to pump running capital into the agricultural sector. We'll create this Tk 5,000 crore stimulus package only for the agricultural sector. We'll disburse money from this fund to farmers at only 5 percent interest," she said.
The prime minister said this while delivering her introductory speech in a videoconference from her official residence Gono Bhaban with government officials from 16 districts under Khulna and Barishal divisions.
The money from this fund will be disbursed among small and medium farmers, including that of poultry and dairy sector, in rural areas, she said.
On April 7, the prime minister held a videoconference with government officials from 15 districts under Chattogram and Sylhet divisions to discuss the present Covid-19 situation there.